By Davies Iheamnachor
PORT-HARCOURT—THE Rivers State Police Command has explained how a 23-year-old man, Ifeanyi Chukwu Maxwell Dike, was, weekend, apprehended in Okporo area of Port Harcourt, with the corpse of an eight-year-old girl by a local vigilante group.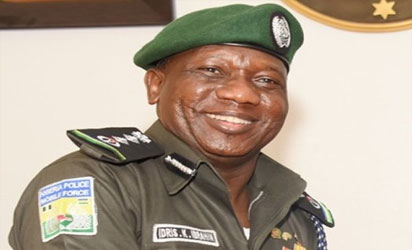 The Command, while parading the suspect and three other criminals in Port Harcourt, noted that the suspect was arrested while he (Dike) was trying to dispose of the remains of the little girl (names withheld) after cutting off some parts of her body.
Parading the suspect, the Command's Public Relations Officer, DSP Nnamdi Omoni, revealed that the suspect had removed the little girl's tongue, vagina and eyes.
Omoni said: "Men of the Okporo Police Station arrested one Ifeanyi Chukwu Maxwell Dike, aged 23, of Messiah Street, Eliozu, Port Harcourt, who abducted an eight-year-old girl of same address.
… defiled, mutilated
"The little girl was abducted, defiled and killed, while her vagina, eyes, tongue and breast were removed and put in a polythene bag. The suspect was going to dispose of the body, when he was arrested by the local vigilante that suspected his movement.
"On being questioned, the suspect dropped the bag and took to flight. He was chased and arrested. On further interrogation by the Police, he confessed and took the Police to where the vital organs were concealed."
While noting that the suspect is helping the Police's investigations, Omoni noted that in a related development, a three-man car-snatching syndicate was busted and a stolen car recovered.
Car thieves
Meanwhile, men of the Azikiwe Police Station, who were on a stop-and-search patrol at the Eagle Island, intercepted a Toyota Avalon car with three occupants, who were in possession of arms and ammunition.
On close observation, the Police team noticed a difference between the number plates and the number on the windscreen, which triggered their suspicion.
Omoni said: "On searching the car, one locally-made pistol with two 7.62mm live ammunition were found under the driver's seat.
"Further interrogation revealed that the suspects had stolen the car from where it was packed at Amadi Ama. They are still making useful statements that will lead to the recovery of other cars allegedly robbed by them."