…LAMENTATIONS OF A SCREEN DIVA!
…Says 'Attacking us on social media is depressing'
BY ROTIMI AGBANA
Living a fake life is a common phenomenon perpetrated around the world, but it is usually frowned at when committed by a prominent personality. For busty Flat mates actress, Andrianna Adebiyi, pretending to be who she is not, just to impress her fans, or for whatever reason, is something she would never be found guilty of, because she is a woman of substance and virtue.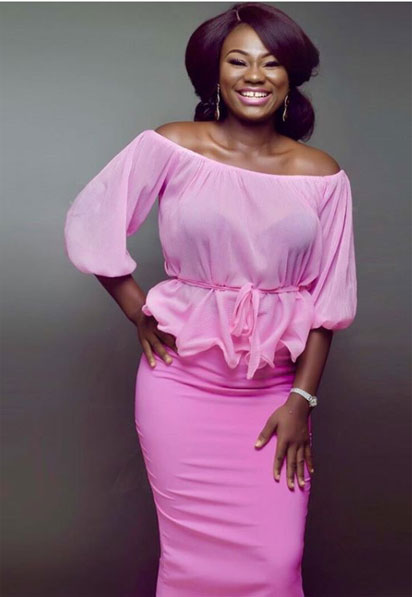 In an exclusive chat with Potpourri, the delectable screen diva lamented the rate at which some entertainers pretend to be who or what they are not just to keep up appearances and measure up to their status as celebrities.
According to her, fans and critics are the reason behind celebrities living fake lives; she blamed the social media for some of the problems they experience as entertainers.
"We have obviously seen that social media has caused trouble for many; a lot of people are wrongly influenced and many talked down on which sometimes lead to depression or inferiority complex.  This sometimes makes people live a false life on social media; some even have to live above their means just to meet up expectations of their fans and critics", she mused.
She advised entertainers to quit splashing their personal life on social media to avoid ill advice or tongue lashing from fans and critics.
"Some problems escalate also due to social media advice and tongue lashing, so I'd say it's best to keep it private if it's your personal life."