Conveners of the #ResumeOrResign groups, Charles Oputa, a.k.a Charly Boy and Deji Adeyanju have expressed delight over the return of President Muhammadu Buhari who has been in London since May 7 2017 for a medical treatment.
President Buhari arrived Nigeria on board Nigeria Air Force One jet on August 19th 2017 and was received by his vice and Acting President Yemi Osinbajo at the Nnamdi Azikiwe International airport in Abuja on Saturday.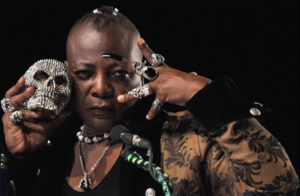 In a statement jointly signed by Charles Oputa (Leader, #ResumeOrResign)
FOR: Our Mumu Don Do Movement; Deji Adeyanju (Co-Convener – #ResumeOrResign)
FOR: Concerned Nigerians; Ariyo Dare Atoye (Co-Convener – #ResumeOrResign)
For: Coalition in Defence Of Nigerian Democracy;  Jude Ndukwe (Co-Convener – #ResumeOrResign)
For: Movement For The Advancement Of National Transformation and Bako Abdul Usman (Co-Convener – #ResumeOrResign) For: Campaign For Democracy, the coalition said Buhari's return comes at a time Nigeria is in dire need of leadership.
The coalition which has held several sit-outs both in Nigeria and in London, including a vigil in front of the Abuja House where Buhari had been recuperating in London to demand the President's resumption or resignation from office if incapacitated, also urged the President to immediately get to work.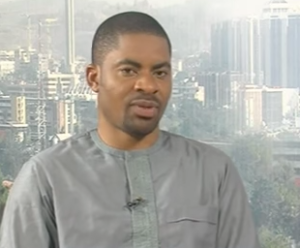 The coalition who equally thanked all Nigerians both in Nigeria and Abroad including non-Nigerians who lent voice to its #ResumeOrResign protests however urged President Buhari to address the various issues threatening the peace and unity of Nigeria especially the issues of quit notices and hate speech.
According to the statement, "We are excited by President Muhammadu Buhari's return to Nigeria today having completed his medical treatment in the United Kingdom.
"His return comes at a time when Nigeria is in dire need of leadership to overcome the various economic socio-political challenges that threaten our collective hope and aspirations to peaceful coexistence, growth & development.
"We would like to use this medium to thank all Nigerians who participated in our #ResumeOrResign sit outs at home & abroad in any way.
"As he returns, we urge President Buhari to immediately get to work. We urge him to fulfill his campaign promises to the Nigerian people which include creating jobs, defeating the menace of corruption, revamping the economy, overcoming the many security challenges that threaten our national security, putting an end to the pervasive religious and ethnic & reuniting the country.
"We expect Mr. President to urgently address all the various threats coming from different groups, including the issue of quit notice, food poising, Biafra agitation and hate speeches flying around.
"We also reiterate our oft stated demand for full disclosure relating to the nature of illness President Buhari suffered from, the nature of treatment he underwent and the cost of that treatment."