By Babajide Komolafe
LAGOS— The Central Bank of Nigeria, CBN, yesterday said the country's average monthly import bill rose by 95 per cent to N588 billion in 12 years.
CBN Governor, Mr. Godwin Emefiele, disclosed this in Lagos in a keynote lecture delivered at the 2017 annual general conference of the Nigeria Bar Association, NBA, where he also advocated policies to reduce the nation's monthly import bill.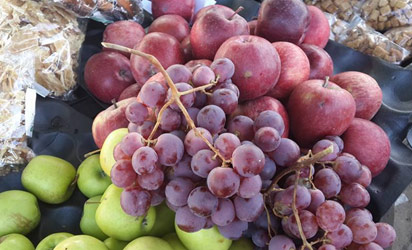 Emefiele noted that the sharp increase in monthly import bill aggravated the impact of the decline in the nation's foreign exchange earnings on the economy.
He said: " In terms of inflows, the bank's  forex earnings have fell from as high as US$3.2 billion monthly sometime in 2013 to as low as $580 million per month at some point.  Despite these outcomes, the demand for FX has risen significantly.
"For example in 2005 when we had oil prices at about $50 per barrel for an extended period of time, our monthly average import bill was $12.4 billion. In stark contrast, the average import bill in the first five months of 2017 is about $588.1 billion per month.
Policy measures
Speaking on "The Dilemma of Monetary Policy during a Recession: Potential Options for Nigeria," he advocated three policy measures for   engineering economic growth and curbing inflation. These include: Rebuilding the nation's infrastructure; Jumpstarting agriculture and agribusiness; Pursuing non-oil exports; Formulation and implementation of import-reducing policies.
He said: "Given the persisting drop in oil prices, we need to take bold and decisive actions at fundamentally changing the structure of our economy. Throughout this speech, I have talked about the damaging effects of Nigeria's unsustainable propensity to import.
"In line with Winston Churchill's admonition to 'never let a good crisis go to waste,' the CBN believes that it is high time we started looking inwards and stopped supporting the importation of items that we can produce locally using Nigeria's hard-earned foreign exchange.
"While such policies may seem controversial, its variants have proven to be highly effective in other climes and even here in Nigeria.
"And here at home, variants of this policy were used to achieve significant sufficiency in cement, a product whose importation could have been costing us over $3.2 billion in forex reserves annually. In effect, therefore, this policy needs to be supported not just in response to the pressure on the naira but as an opportunity to change the economy's structure, resuscitate local manufacturing, and expand job creation for our citizens.
"Take rice imports, for example: why should we keep allocating scarce forex to rice importers when vast amounts of paddy rice of comparable quality produced by poor hardworking local farmers across the rice belts of Nigeria are wasted, and farmers are falling deeper into poverty while we export their jobs and income to rice producing countries abroad?
"Few decades ago, Nigeria was one of the world's largest producers of palm oil but today we import nearly 600,000 metric tonnes while Indonesia and Malaysia combine to export over 90 percent of global demand.
"Under these circumstances, I believe it is appropriate, and in fact, expected, that the CBN contributes to protecting the jobs and incomes of local farmers, using some of the same principles Western Economies use to justify the protection of their farmers through huge subsidies."