BY NDAHI MARAMA, MAIDUGURI
The Caretaker Chairman of Magumeri Local Government Area of Borno State, Hon. Abubakar Abdulkadir, yesterday, threatened to sue a university lecturer from Keffi, Nassarawa State, Mr. Anthony Kolawole, for writing an opinion column in which he alleged that he not only sponsors Boko Haram but also pays ransoms and insurance fees to the terrorist group to carry out their activities.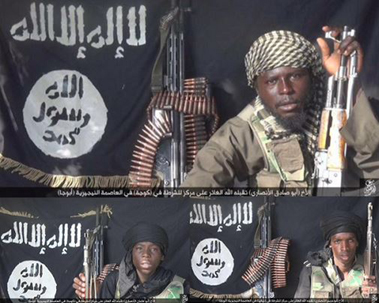 Magumeri has witnessed deadly attacks the latest of which was the ambush of troops escorting oil explorers last week that led to the killing of  many people and the abduction of two lecturers of University of Maiduguri and a driver. Abdulkadir said at the weekend that he had given three days ultimatum to the writer or those behind his article, which appeared in some national dailies and other online platforms on 2nd and 3rd August, 2017, to retract the publication and apologize in atleast five national dailies, failure of which, his lawyers will have no option than to sue.