…As Presidency keeps mum
By Dapo Akinrefon
The Presidency, yesterday, drew back from joining the fray after President Muhammadu Buhari was listed by the BBC among African presidents who have "an apparent lack of faith in the health systems at home."
The other presidents listed included Robert Mugabe (Zimbabwe), Patrice Talon (Benin), Abdelaziz Bouteflika (Algeria), and Jose Eduardo dos Santos (Angola).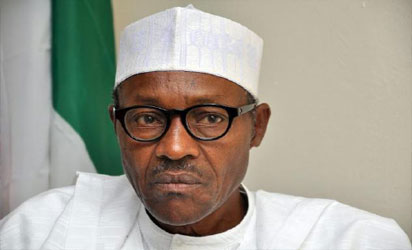 The five presidents were listed based on the frequency with which they go abroad for medical treatment.
President Buhari was, however, rated by the BBC report as the first among the five presidents based on the duration of his stay away from Nigeria.
Three of the five African countries, Nigeria, Algeria and Angola are ironically the three top oil producing countries in Africa.
Contacted on the development, yesterday, presidential spokesman, Femi Adesina, simply said "No comments."
Adesina and a coterie of other presidential aides returned to the country on Monday morning after visiting President Buhari in London where he has spent the last 95 days.
Adesina had been quoted as telling journalists last weekend that President Buhari was desirous of returning home but that he was being held back by his doctors.
Subscribe for latest Videos