A political pressure group advocating the emergence of a female president in Nigeria, Nigeria Female President Initiative,NFPI, has picked holes with the report credited to the governor of Ekiti State, Ayodele Fayose, on the failed third term bid of former President Olusegun Obasanjo, saying had Fayose and others facilitated the move to succeed, Nigeria would have been better than its present state of abandonment.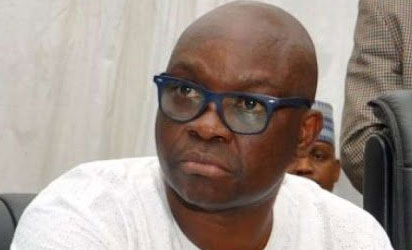 The convener of the Initiative, Mr Felix Akpoyibo, pointed out that since the end of the Obasanjo era, Nigeria has not recorded any improvement in the economy and infrastructure development. He noted that it was Obasanjo who paid off accumulated external debts inherited from the military era, introduced GSM, revamped the banking sector and encouraged foreign investors to do business in Nigeria.
He said his only regret is that Obasanjo did not hand over power to President Muhammadu Buhari while Buhari was ten years younger and strong enough to fight the malady of corruption.
Governor Fayose had claimed that the aborted third term agenda of ex-Presiddent Obasanjo was real. In a recent media expose', Fayose revealed details of the third term agenda, his involvement, the outcome, casualties and the beneficiary of the failed plot. But Akpoyibo stressed that had the plot succeeded, Nigeria would have been better.