The Executive Chairman of Agege Local Government Area of Lagos State, Alh. Abdulganiyu Kola Egunjobi, was at Agege Stadium on Sunday to mobilise mass home support for MFM against Gombe United in the week 35 of the Nigerian Professional Football League.
The match ended 1-0 in favour of the host.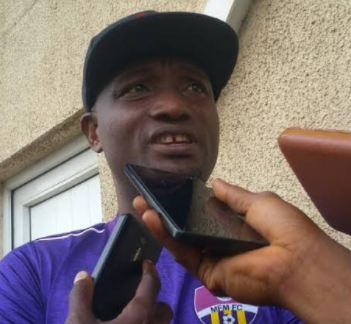 Egunjobi, who performed the ceremonial hand-shake with match officials, and players, distributed the match tickets to fans of MFM to mobilise supports for the home side, who are currently second on the league table with 59points, and are in good position to clinch a continental ticket.
The Chairman said the gesture to donate the tickets was in line with his administration's vision to use sport to promote tourism, tolerance, respect, empower youths, and as a unifying factor in Agege.
He said the ripples effect of MFM's qualification for continental championships on Agege is enormous saying economically, tourism-wise the community has a lot to gain.
"The qualification of MFM for either the CAF Champions League, or the CAF Confederation Cup will present an opportunity to Agege that no other event may offer.
"High population of our brothers and sisters from neigbouring West African countries reside here in Agege. So, the tourism offerings of Agege, a multinationals community, will be showcased to visiting teams and their fans.
"The visiting teams will patronise our restaurants, food vendors, hotels, go to Mosalasi Alhaja markets to buy our arts and crafts, and souvenirs, thereby growing the economy of our people," Egunjobi told newsmen.
The Chairman further prodded the business community in Agege to offer support to MFM as part of Corporate Social Responsibility by purchasing match tickets.
"There are a number of companies here, they should buy these tickets and let us fill up Agege Stadium for the remainder of the matches," he stated.