Premier League champions Chelsea signed Argentinian goalkeeper Willy Caballero on a free transfer on Saturday to provide back-up to Thibaut Courtois.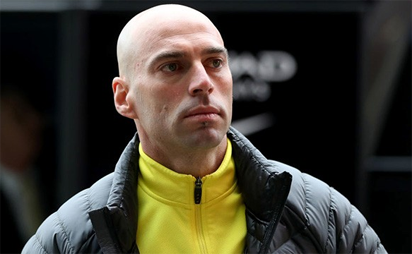 The 35-year-old had been a free agent since Manchester City let him go at the end of last season and Chelsea had a spare goalkeeping spot after Asmir Begovic left for Bournemouth.
"I am very happy to join Chelsea, the champions of England," Caballero told the club's TV station.
"I am looking forward to meeting the guys and helping the club achieve more success in the coming season."
Caballero — who will also vie with Portuguese goalkeeper Eduardo for second-choice keeper — experienced his best moment with City when he saved three penalties in the shootout win over Liverpool in the 2016 League Cup final.
"We are very happy to have Willy on board. He knows the Premier League and is tried and tested at the top of the game," said Chelsea technical director Michael Emenalo.