CHIEFTAINS of the Peoples Democratic Party (PDP) in Akwa Ibom State have described the outcome of the Supreme Court ruling, which declared Senator Ahmed Makarfi, as the authentic Chairman of the party as "victory for democracy and the rule of law".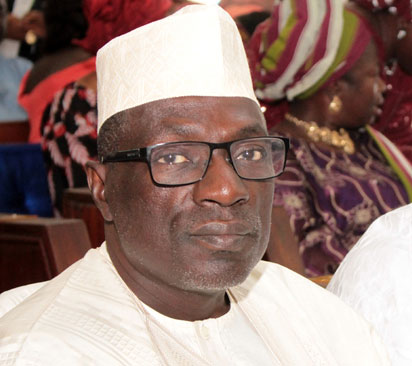 Speaking in an interview after the judgement, Wednesday, the Attorney-General and Commissioner for Justice, Mr. Uwemedimo Nwoko, expressed delight over the ruling, saying it has put to rest internal feuds between Senators Ali Modu Sheriff and Makarfi, which had split the party along factional lines in the last 14 months.
According to Nwoko, the victory would go a long way towards setting the tone for the rebuilding process in the party and place it in good stead to reclaim its ruling party status in 201
"I want to salute the courage of the Supreme Court justices who have asserted the independence of the judiciary in Nigeria." Adding that the outcome of the judgement has once again rekindled the hope of average Nigerian on the judiciary as the last hope of the people.
"The judgment is also good for democracy in Nigeria because the PDP has shown tenacity and the ability to lead Nigeria as egalitarian society based on the rule of law. PDP managed the affairs of Nigeria for 16 years, and during that period, democracy was deepened and the rule of law respected; things were done according to the dictates of democracy and rights of Nigerians. There was no form of infringement and violations of people's rights".
He attributed the party crises to external influence orchestrated by those who, according to him, were afraid of the soaring popularity of the PDP and advised those who decamped to return and be part of the rebuilding process.
"Those who were misled to leave the party are welcome back, if they are sincere in belonging to the party. If their hearts are still with the PDP, they should return, but if not, they should remain where they are", he stressed.
In the same State the State Publicity Secretary of the PDP, Comrade Ini Ememobong, described the outcome of the ruling as "no victor, no vanquish but a victory for democracy and the rule of law".
He urged party supporters and those that left in the midst of the crises to bury every sentiment and rally round the party with the return of peace and unity to PDP.
Subscribe for latest Videos