By Davies Iheamnachor
PORT HAR-COURT—All Progressives Congress, APC, in Rivers State has described as endless circus show,  the repeated bio-metric exercise for civil servants in the state, noting that Governor Nyesom Wike was using the verification to punish workers.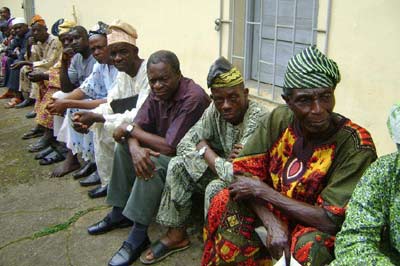 Wike had ordered fresh bio-metrics for all the workers under the state government pay role, noting that the reason was to uncover fraud and ghost workers in the system.
But APC, in a statement in Port Harcourt by its Publicity Secretary, Mr. Chris Finebone, described the call as deceptive, stressing that Wike had decided to visit the civil servants and pensioners with unnecessary bio-metrics to delay and deny the workers and retirees their entitlements.
"We recall that several workers and pensioners are still reeling under the excruciating pains of being owed several months of salaries and wages which the Wike government claims were due to biometric exercises.
"APC believes that the real intention of the governor is to punish workers and pensioners through delayed and oftentimes denied salary payments for protecting their rights," he said.
The APC, however, urged Wike to listen to the plea of President Muhammadu Buhari by using the Paris Loan refund to pay workers and pensioners their deserved wages.
Meanwhile, the Nigeria Union of Teachers, NUT, in the state has expressed worries over the delay in the payment of their outstanding salaries by the government.
State Chairman of NUT, Mr. Lucky Nkpogone, who spoke during a protest in Port Harcourt against handing over primary school education to local governments, noted that primary school teachers were owed salaries of some months.