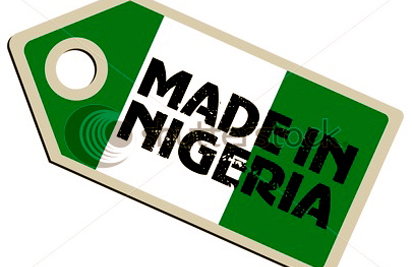 By Tare Youdeowei
EXECUTIVE Director Business Operations, AppZone Limited, Mr. Emeka Emetarom, has said that the two new laws signed by Acting President, Yomi Osinbajo, have the potential to revitalise the ailing operations of Small and Medium Enterprises, occasioned by difficulties in accessing loans.
Emetarom said the two laws – The Collateral Registry Act and the Credit Reporting Act – are a step in the right direction and according to him, "Each of them has the potential to increase access to loans for SMEs."
He said that the Collateral Registry Act will make it possible for small businesses to provide previously unacceptable assets to financial institutions as they apply for loans, adding that such assets which were hitherto invalid will now be accepted by banks as collateral, hence reducing the barrier to lending for financial institutions.
"The Credit Reporting Act compliments this in the sense that, with sharing of credit history across credit bureaus and financial institutions based on BVN, it becomes possible for accurate credit ratings to be developed by the credit bureaus and applied during loan request appraisals.
"The impact of this is two-fold: Firstly, it will engender a culture of accountability and timely loan repayments amongst borrowers, and the society at large. This is likely to happen as bad debtors find that their credit ratings prevent them from accessing more loans from any financial institution in the country. The second positive impact of the Credit Reporting Act is that with the harmonized data on borrowers across the banking industry, predictive analytics techniques can then be used to identify would-be good borrowers and loans can be disbursed to them more easily and at lower interest rates."
He argued that based on that brief analysis one can see that the mid to long term impact of the two laws will be better access to credit for small businesses, as well as lower interest rates.
However, he  identified grey areas that could take the shine off the impact created by the two laws. He said: "Unfortunately, while the two laws go a long way to support SMEs, and the present administration should be commended for this initiative, other challenges persist. Businesses can only grow to the extent that there is demand. Don't get me wrong; credit on its own can lead to some measure of growth. And this can happen where a loan is applied in a way that brings about economies of scale of operation such that the business has higher margins even though sales volumes do not grow.
It can also happen in a case where the cost savings from such economies of scale are transferred to customers, thereby making the product or service more affordable and consequently increasing sales volumes. However, there's a limit to how much extra demand can be created through price reduction, especially in a country where the price of goods and services are already low, relative to developed economies.
"To optimize the impact of the two laws, deliberate steps need to be taken to boost the productivity of the working class and the adult population in general. With higher productivity and output will come higher earnings, more disposable income overall, and increased aggregate demand within the economy." At this point, the sky will be the limit for SME's as they will be able to maximize on the opportunities provided by the improved access to credit.