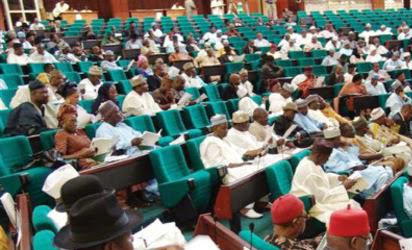 House of Representatives
…Queries NDE over N1.4bn loans
By Emman Ovuakporie
ABUJA—The House of Representatives Committee on Public Accounts yesterday ordered the Permanent Secretary, Common Services Office, Office of the Head of Civil Service to the Federation, OHoCSF, Mr Chaa Chinyeaka, to cause four staff of the office to refund N46.1 million to the federation account within 40 days.
They were also ordered to furnish the committee with evidence of the refund, even as the lawmakers in session, also directed the National Directorate of Employment, NDE, to to give account of how N1.4 billion was disbursed to beneficiaries as loans.
The directive to   the office of the HoS was based on queries raised by the Office of the Auditor-General of the Federation in 2013.
The lawmakers, during the investigative hearing, queried how the office expended over N46m for flight tickets and training in December 2011.
A member of the committee, Sunday Adepoju, queried how the office expended N30m for the training of four procurement officers in the South West and N26m for flight tickets and other minor issues.
Adepoju asked the Permanent Secretary to immediately furnish the committee's secretariat with all the retirement receipts before the next hearing.
Responding, Chinyeaka said:  "At the time this money was spent, I was not the one in charge of this office then but I will gather all the requested documents and submit to the secretariat as directed.''
In his ruling, Chairman of the committee, Kingsley Chinda,PDP, Obio Akpor Fed Constituency in Rivers State, said "we deliberately refused to put you on oath because you were not in charge then.''
He frowned on MDAs concocting documents for the purpose of responding to the query, warning that forgery was still in the statute books as a crime.
He also reminded all that any information given to parliament, whether orally or in writing, with intent to mislead the parliament was an offence with two years imprisonment.