By Dayo Johnson
Akure—GOVERNOR Rotimi Akeredolu of Ondo State is heading for the Supreme Court to challenge the decision of the Court of Appeal that validated the service of originating summons to the National Secretariat of the All Progressives Congress, APC, instead of the governor.
The Court of Appeal sitting in Abuja had on Monday held that the service of originating summons filed by the runner-up in the party's primary held on September 3 last year, Dr Segun Abraham to the APC National Secretariat in connection with the contentious primary won by Akeredolu last year was proper.
The Mondays ruling of the appellate court has sent the supporters of Abraham into jubilation with the hope that the days of the governor are numbered in the government house.
A governorship aspirant in the last party primaries Olusegun Abraham had challenged the choice of Akeredolu as the party's candidate.
Abraham pointed out that the primaries which produced Akeredolu was fraught with irregularities as affirmed by the appeal panel instituted by the party which recommended a repeat of the primaries.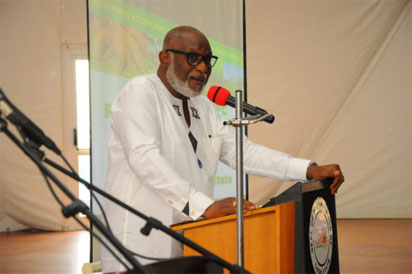 The Federal High Court sitting in Abuja then ruled that the application for interim injunction sought by Abraham had merit and ordered Akeredolu to appear before it on October 28.
Akeredolu thereafter appealed the ruling and filed a stay of proceedings.
The Appeal court on Monday ruled that the appeal and application for stay of proceeding lacked merit.
However, Akeredolu who in a statement in Akure yesterday directed his lawyers to file an appeal at the Supreme Court said that the decision of the appellate court does not call for celebration from the opposition's camp.
The statement signed by his Chief Press Secretary, Segun Ajiboye said the ruling of the Appeal Court was being unnecessarily blown out of proportion as a result of ignorance.
Akeredolu noted that what the appeal court ruled on was whether the service of the Originating Process on the APC secretariat in Abuja, instead of Governor Akeredolu was right or not
The governor wondered how the simple ruling was being twisted and misrepresented to the people.