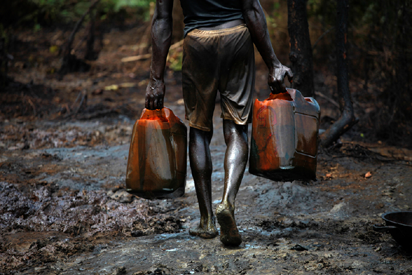 By Samuel Oyadongha
YENAGOA—IJAW youths have protested the incessant oil and gas spills in the Niger Delta and called on the oil companies to replace aging pipelines in the region.
The youths, under the aegis of Ijaw Youth Council, IYC, Central Zone, blamed most of the leakages in the troubled region  on corrosion caused by aged pipelines occasioned by many years of neglect.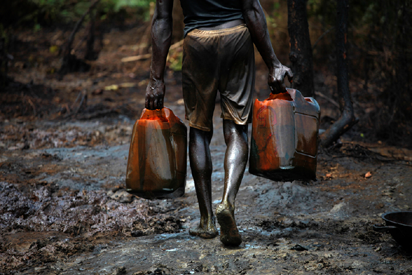 Former National Legal Adviser of IYC,  Mr Tari Porri, who spoke in Yengoa, Beyalsa State, while addressing newsmen, said that contrary to the claims of sabotage by the oil companies,  many of the spills were caused by equipment failures.
Porri, a chairmanship aspirant for the central zone of the Ijaw Youth body said: "In Bayelsa and the entire Niger Delta, all the multinational oil companies' pipelines that criss-cross the region have since expired.  They were laid about six decades ago when crude oil was discovered on Bayelsa soil and since then these aging pipelines have not been replaced. "
The Ijaw activist noted with concern that over 70 per cent of spills that had hitherto been attributed to sabotage were not true.
According to him, "Most of the pipelines had ruptured due to corrosion and this could best be described as equipment failure and not sabotage as the oil companies always want the world to believe so as to avoid responsibility for the negligence on their part.
"As you are aware, the  everyday existence of our people depends on our environment which over the years have suffered the worst degradation occasioned by the activities of the multinational oil companies."
Porri, who described the central zone of the IYC as the epicentre of Ijaw struggle for justice and equity within the federation, assured that if elected to pilot the affairs of the council, he will set up a team to liaise with the relevant authorities to vigorously address this challenge with a view to giving the locals a sense of belonging.
"We cannot fold our arms and watch our environment which is our heritage and the very essence of existence go into extinction. All hands must be on deck as we need a vibrant and united house to achieve this laudable objective," he said.