…I'm not minister for any ethnic group —Ngige
By Johnbosco Agbakwuru
ABUJA —CRISIS in the electricity sector of the Nigeria Union of Pensioners, NUP, has taken a different dimension as the Caretaker Committee of the electricity sector has accused the Minister of Labour and Employment, Senator Chris Ngige, of allegedly using his position and ethnic affiliation to favour the suspended chairman of the union, Comrade Temple Ubani.
But the minister has denied the allegation, claiming that his ministry had not interfered with the running of the NUP and its splinter group.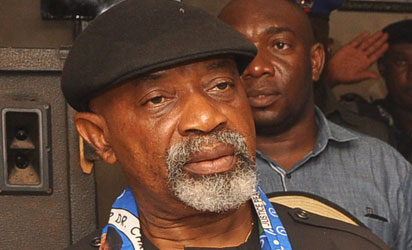 Chairman of NUP, Electricity Sector Caretaker Committee, Abel Osas Eikhor, had in a press conference in Abuja alleged that the former chairman of the union, who recently pulled out and formed a new union, Electricity Sector Retirees Welfare Association, ESREWA, has the backing of the minister and had been going around parading himself as the President of NUP,  Electricity Sector.
Eikhor further alleged that Ubani had written to the minister requesting that PTAD be called to order for wrongfully remitting check-off dues to NUP headquarters and wanted the minister's intervention to ensure reversal of the remittance of the check-off dues to his account and not to NUP headquarters as required by law.
He said: "In doing this, he is using ethnic sentiments in order to be reinstated. Unfortunately, the minister is undermining the law by giving directives to various agencies to reverse the irreversible. The law is sacrosanct in this regard. Furthermore, PTAD is not under the Ministry of Labour, so the minister should be guided."
But denying the allegation, Ngige said he did not know either of the two parties involved in the crisis and could not have supported somebody on the basis of ethnicity as he was not a minister for a particular ethnic group.
He also denied ever writing a letter to PTAD or any other agency on the issue of the check-off dues as alleged by the caretaker committee, adding that the applications submitted by Electricity Sector Retirees Welfare Association for Ubani's recognition were being processed by the Trade Unions Department of the ministry.