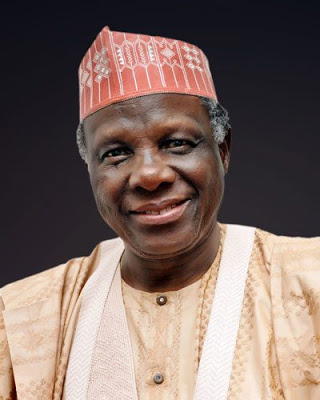 Prof. Jerry Gana
The National President, Middle Belt Forum and former Minister of Information, Prof. Jerry Gana has warned the north fanning the embers of hate and disintegration of the country to know that the Middle Belt will never go with them should Nigeria break up.
Prof. Gana also said that it is wrong for a northern group backed by some northern leaders like Prof. Ango Abdullahi to issue a quit order to some Nigerians of Igbo extraction to leave the northern region before October 1st, saying nobody or group in the country has the right to do so.
"They think when it comes to break-up, we will go along with the North. We have already told them that if they allow this country to break up, we are not going with the North. We are staying where we are. So, just take notice. If it comes to that, we will tell you that you are Arewa and we are 'Middle-Belters.'
"We love Nigeria and it was changed to a federal system because of the minorities so that we can have a place. So, we love Nigeria but in the unlikely event that people want to go their way, the Arewa in the Sahel will go. But we will remain here in the Federal Republic of Nigeria."
"One of them, who also spoke is a former vice-chancellor. I thank God he didn't sign my certificate. My own was signed by Prof. Ishaya Audu. How can a man of that stature, of that status, of that level of leadership, says he supports the youths in Kaduna to give to other legitimate citizens, an order to go? Who are you? Who says that?"
Professor Gana was referring to the former Vice-Chancellor of the Ahmadu Bello University and the spokesperson for the Northern Elders Forum, Prof. Ango Abdullahi.
He also said that, "In this country, there are no second-class citizens. We are all first class. We are all sons and daughters of this land and that was why I decided to call a conference of all the minorities from 14 states and we had to state in clear words that the quit notice was totally unconstitutional. This is our home."
"In democracy, dialogue is the language, consultation is the way. Two cannot work together unless they agree. So, there needs to be dialogue and mutual respect.
"Anywhere you have diversity of ethnicity or religion in the world, the type of system that works is federalism. And that is the way. And each one must build his federal system the way it suits him. It cannot be imposed; it cannot be engineered in favour of one person."