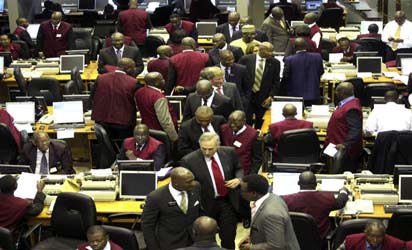 Nigerian Stock Exchange
By Nkiruka Nnorom
MERISTEM Securities Ltd has raised the price target for Forte Oil Plc to N77.41 from N64.09, implying a 68 percent increase from the last close. Forte Oil's shares closed at N57.96 at the end of trading on Friday, July 21, 2017. The Lagos-based investment house also upgraded its recommendation on Forte Oil to 'buy' from 'hold'.
The credit ratings, according to Meristem, were accorded to Forte Oil Plc based on the company's top-tier position in the Nigerian downstream sector underpinned by a strong and visible brand, significant assets across the energy value chain, and strong relationships with suppliers.
According the report made available to Financial Vanguard, Meristem Securities had, before now, advised investors in the equities market to hold shares of Forte Oil.
The report showed that investors who followed Meristem Securities' recommendation would have received a 58 percent return in the past one year.
In the past three years and four months, Meristem Securities has rated Forte Oil's shares 'hold' once, 'buy' once and 'sell' once. The shares fell 23 percent in the period rated 'hold', fell 11 percent in the period rated 'buy' and rose 146 percent in the period rated 'sell'.
Analysts raised their consensus one-year target price for the stock by 4.8 percent in the past three months. Forecasts range from N61.44 to N202.87.
Foremost ratings and research agencies, Agusto & Co. and Global Credit Rating Co. (GCR), had recently affirmed Forte Oil Plc investment grade rating.
Both agencies stated that the long term outlook for the oil and gas company remained stable.