By Josephine Agbonkhese
WHILE some of the women in the race for Lagos council poll have adjudged the process unfair to female contenders thus far, some others have found unprecedented favour in the system and one of such is the All Progressives Congress, APC, Chairmanship candidate at the Iru/Victoria Island Local Council wing of the party.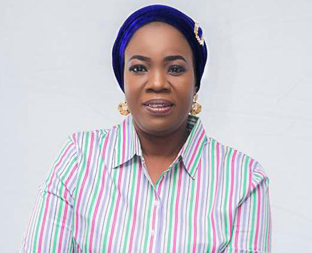 If luck shines on her at the poll come July 22nd, Princess Rasheedat Adu will become the first ever female council chairman in the whole of Eti Osa Local Government Area.
A two-time supervisor at the local council, Adu who had also managed various projects and departments in the council, has been at the forefront of women and youth empowerment in the area. Most recently, she was Deputy Executive Secretary at the council.
"I was the only female among six men that were to contest for the party ticket and to the glory of God, even though there were no primaries, I eventually emerged the preferred candidate. No woman has ever been Chairman at Iru/Victoria Island council; I am going to be the first if elected by the grace of God. In fact, this has never happened in the whole of Eti Osa.
Adu, a Financial Administrator, however noted that her greatest joy stemmed from the fact that she will have opportunity to reach out to people in the grassroots, in more impactful ways.
She said: "The local government is the third tier of government and is a good platform for reaching out to the grassroots. If voted into office, I will ensure the women of Iru/Victoria Island are independent while the youths are taken off the streets. I have programmes mapped out to help me achieve these through the help of the private sector."