By Chioma Obinna
To ensure young people stay away from risky behaviour while on holidays, the Youth Empowerment and Development Initiative, YEDI  is set for its 5th edition of the annual summer holiday camps tagged 'Skillz Holiday Camps' designed to educate youths on healthy habits and important life skills.
The free camp programme organised in collaboration with global energy giant, ExxonMobil and M.A.C AIDS Fund, seeks to engage 4,000 young people (age 10-19) in disadvantaged communities in Lagos, Akwa Ibom and Ogun States with a slew of fun and educational activities.
According to YEDI's Programme Director, Tomisin Adeoye, participants at the camps will be provided a safe space to learn healthy habits, important life skills and prevention of endemic diseases like Malaria and HIV, and sexual and reproductive health education, using football, games, and other fun activities in an interactive environment.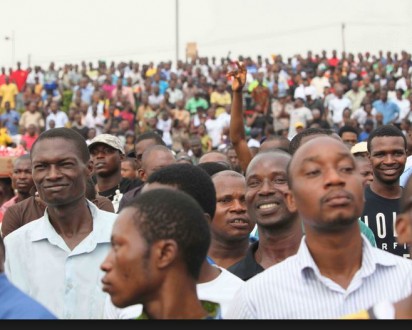 "They will also be empowered with soft skills for economic empowerment, and lots of fun." Adeoye stressed the importance of positively engaging young people during the long holiday, a period where youths are most 'vulnerable'.
"This is a period where youths are most vulnerable; because they have a lot of idle time and are exposed to negative peer pressure that increases their likelihood of engaging in risky activities. Our approach therefore is the introduction of Grassroot Soccer curriculum which combines football drills, games and other physical activities, with health education curriculum delivery, vital discussions and biomedical interventions, like HIV testing in a safe, fun and interactive environment."
Commending the sponsors and youth volunteers for supporting a programme aimed at making the holiday period a memorable one for every of the targeted participants, she noted that the camps will run for 8 hours per day over 5 days and participants will experience a series of exciting activities that will engage them for the whole day which will be handled by trained volunteers who will serve as Coaches.
"Some of the activities include registration, orientation, Physical exercise breakfast, Lunch, Bed-net demonstration (where they are taught the importance of Long Lasting Insecticidal Net (LLIN) and how best to use it); Talent Hunt and exhibition (where they are all given an opportunity to showcase and hone their skills); Quiz competition; and several other activities," she explained, adding that locations and specific dates are available on YEDI's website – www.yedi.ng.
Subscribe for latest Videos