Guaranty Trust Bank Plc has emerged Nigeria and Africa's best bank for SMEs during the 2017 Euromoney Awards  in London at the prestigious Tower of London, last weekend.
Now in its 26th year, the Euromoney Awards for Excellence covers more than 20 global product categories, including the best banks in over 100 countries around the world.
According to Mr. Clive Horwood, Euromoney Magazine's Editor, "Nigeria went through a difficult year, as low oil prices and capital flight continued to hurt the country's economy.
"Many banks struggled as a result of this but GTBank remained strong, recording significant and enviable financial and non-financial performance."
According to him, the bank's digital transformation drive has been very successful as it has enabled it to deepen financial inclusion across Africa with its array of tailor-made digital solutions that have made banking simpler and more accessible.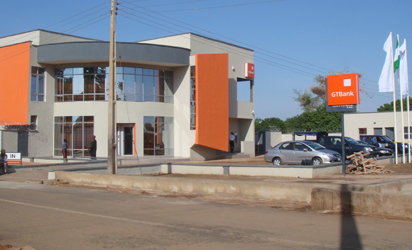 Commenting on the award, Segun Agbaje, Managing Director/CEO of GTBank said: "We are honoured to win the Best Bank in Nigeria award a record eight times and to be recognised as Africa's Best Bank for SMEs.
"These awards reflect our progress in building strong, value adding relationships with our customers, while positioning the bank as the financial institution for Small and Medium Enterprises through our creation of free business platforms that are geared towards promoting enterprise in key economic sectors."
''We remain committed to maximizing shareholders' value and delivering superior and sustainable return, guided by our founding values of hard work, discipline and integrity.''
GTBank has consistently played a leading role in Africa's banking industry. The brand is regarded by industry watchers as one of the best run financial institutions across its subsidiary countries and serves as a role model within the financial service industry due to its bias for world class corporate governance standards, excellent service quality and innovation.