Managing Director/Chief Executive Officer of Dana Air, Jacky Hathiramani, has congratulated the winners of 'Business Day's States Competitiveness and Good Governance Award' held recently in Abuja.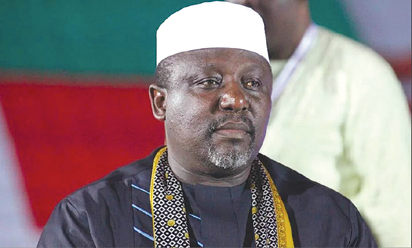 Dana Air is the official airline partner of the State Competitiveness and Good Governance Award.
Hathiramani, while speaking at the award ceremony in Abuja, said: "We are proud to have supported this award, which is designed to inspire competition among state governments. We believe that this award will encourage our governors to continue to deliver on their electoral promises to our people and bring about not just good governance but dividends of democracy."
According to Mr Kingsley Ezenwa, Media/Communications Manager, Dana Air, Hathiramani congratulated Governor Rochas Okorocha of Imo State for bagging the award for Educational Development in Imo State and all the nominees, saying their nomination, irrespective of who got the awards, is an indication that they are all making efforts to better the lots of their people.
"All the governors nominated tonight are winners. Irrespective of who got awards, for them to have been nominated shows that they are all making efforts to impact  the  lives of their people and followers.   I particularly want to also congratulate the governor of Imo state, Rochas Okorocha for jointly winning the award for Educational Development with the Governor of Sokoto."