By Innocent Anaba
A Federal High Court sitting in Lagos, yesterday, dismissed an application by the Niger Delta ex-militant leader,  Chief Government Ekpemupolo, popularly called Tomopolo, challenging the charge preferred against him by the Federal Government.
Trial judge is Justice Cecilia Olatoregun.
Tomopolo, had through his lawyer, Mr. Ebun Olu-Adegboruwa, approached the court seeking nullification of Section 221 and 306 of Administration of Criminal Justice, ACJA, 2015, under which he was charged, arguing that the two sections violate his constitutional right to fair hearing.
Joined as defendants are the Economic and Financial Crimes Commission, EFCC, the Inspector-General of Police, the Chief of Army Staff, the Chief of Naval Staff and the Chief of Air Staff.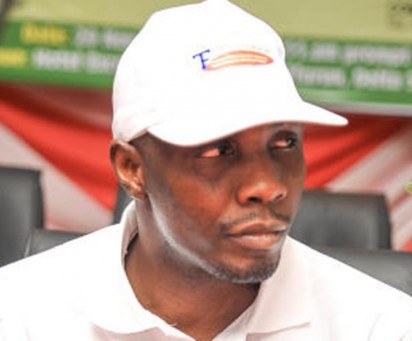 In the application, Tomopolo had also argued that both sections 221 and 306 are unconstitutional so far as they seek to prevent the court from exercising its jurisdiction to entertain any objection to a criminal charge and application for a stay of proceedings pending appeal.
Responding to Tompolo's suit, the Federal Government, through its lawyer, Mr. Idris Mohammed, from the EFCC urged the court to dismiss the suit with a substantive cost as it was an abuse of court process, frivolous, time wasting, grossly misleading and erroneous in its totality.
Dismissing the suit, yesterday, Justice Olatoregun stated that the Supreme Court had affirmed that whether a charge is defective or not, an accused person is bound to first take his plea, adding that interlocutory application cannot stop a criminal trial.
Consequently, Justice Olatoregun dismissed Tompolo's suit but did not award any cost.
It will be recalled that Justice Ibrahim Buba of the same court had on January 14, 2016 issued a warrant for the arrest of Tompolo after he failed to show up for his trial.
The EFCC had charged Tompolo alongside nine others over an alleged N45.9 billion fraud.
But, on January 27, 2016, Tompolo filed an application before the court, seeking an order setting aside the said warrant of arrest.
On February 8, 2016, the said application was argued and dismissed by the court.
Tompolo thereafter filed an appeal against the ruling of the court, on February 18, 2016.
Tompolo's appeal was entered at the Court of Appeal on March 3, 2016, following which his lawyers filed the appellant's brief of argument in the said appeal.
In the counter affidavit filed by the Federal Government in opposition to Tompolo's suit, the government claimed that the sections does not infringe on the fair hearing and fundamental rights of the applicant.
The government contended that the intention of the sections were geared towards ensuring speedy and efficient dispensation of justice and to avoid malicious delay and stalling of criminal cases by parties employing frivolous and time wasting tactics to impede the course of justice.