By Emma Ujah, Abuja Bureau Chief
The Central Bank of Nigeria (CBN) has retained the Monetary Policy Rate (MPR) at 14 per cent with asymmetric corridor of +200/500 basis points.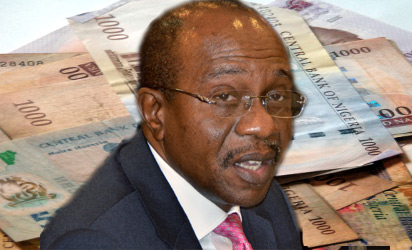 The Governor of the CBN , Mr. Godwin Emefiele, who briefed the press at the end of yesterday's Monetary Policy Committee (MPC) meeting in Abuja, said that all other policy parameters were also left at current levels.
He announced that the external reserve stood at $30.3 billion at the end of June, up from $29. 8 at the end of May.
Responding to a question on the apex bank's intervention in the Etisalat crisis, the governor said that it was to avoid the loss of about 4, 000 jobs and to retain its 20 million subscription base.
According to him, the company's June revenue was not affected by the episode, as it made N16 billion, which was about its normal monthly earnings.
He said that the company would soon be put on sale for another investor to buy it and that the board and management put in place by the regulators have a mandate, not exceeding 180 days.
Details later …