THE Bank of Industry (BoI) has agreed a N2 billion deal with the Ebonyi State Government, for which each of the parties will provide N1 billion each as matching funds geared towards empowering small and medium enterprises (SMEs) in the state.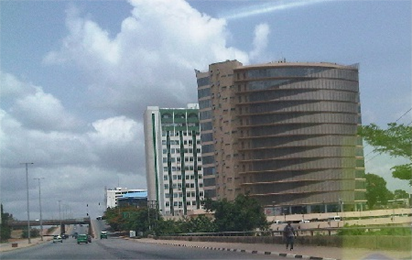 Managing Director of BoI, Olukayode Pitan, said at the signing of a Memorandum of Understanding (MoU) that the bank would work with the state to ensure that it provides training for owners and operators of SMEs in the state.
Pitan said: "This project is a starting point; N1billion from Ebonyi State Government and N1 billion from BoI, but if we are able to use this money very quickly, nothing is stopping us from having a phase two and three. Our people must be empowered, there are too many graduates moving around without jobs. Graduates without jobs are becoming dangerous armed robbers."
He said that the training will also be available for civil servants who are about to retire on how to form a company or private enterprise.
"Like in Ebonyi, where the emphasis is on solid minerals, we have a team that does that; we also plan to provide training for the miners. We are going to have joint assessment of the project to be financed because not every project can be financed automatically. Let us empower people and lift them up and we will work with Ebonyi state to do that," Pitan said.
On the process of accessing loans by young graduates, Pitan said that the bank would review its strategy. He said Nigerians need to change their orientation to know that "intervention funds are not their own part of the national cake."
He added: "If the state wants to empower you, you can't take the money and not pay back because once you are able to pay back, the governor will be encouraged to do more. So the mentality of Nigerians that take money for this kind of projects has to change."
In his remark, Governor David Umahi lamented that BoI's loan could only be accessed after six months, adding that the time frame of six months in accessing the loan was discouraging and should be reviewed.
"I don't think that the way and manner we manage our financial institutions will assist this nation to grow the economy. The cost of borrowing money from financial institutions is high, it is like you are passing through the eye of a needle to get funds," Umahi said.
He added that the Federal Government's talk of ease of doing business should not be just about the ministries or state governments, but extended to financial institutions.