*Shortage of ARVs, late detection fuelling situation
*900,000 out of 3.5m HIV+ Nigerians on treatment
*Experts call for strict adherence to medication
By Sola Ogundipe, Chioma Obinna & Gabriel Olawale
As the world is battling the growing concerns about Antimicrobial Resistance (AMR), leading to failure of treatment of major bacterial diseases, calls for collective response to check the development through collective action have been making the rounds to ensure effective prevention and treatment of infections.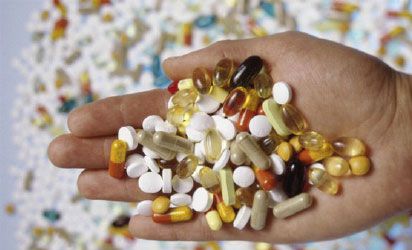 However, a new concern has emerged with the  World Health Organisation, WHO,  alerting about the  emergence  of  the Human Immunodeficiency Virus, HIV, drug resistance (HIVDR), which is a critical aspect of the broader global response to antimicrobial resistance.
In simple terms, drugs for HIV treatment are failing and the development is causing anxiety not just in Nigeria or other countries with high burden of HIV/AIDS, but all over the world.
Of the 36.7 million people living with HIV worldwide, 19.5 million people were accessing antiretroviral therapy in 2016. The majority of these people are doing well, with treatment proving highly effective in suppressing the HIV virus. But a growing number of people are experiencing the consequences of drug resistance.
WHO is issuing new guidelines to help countries address HIV drug resistance. The body  recommends that countries monitor the quality of their treatment programmes and take action as soon as treatment failure is detected.
According to the National Agency for the Control of AIDS, NACA, an estimated 900,000   Nigerians living with HIV are currently on treatment while about 2.3 million others are not on any form of treatment, Health experts have raised alarm over the growing incidence of resistance to anti-retroviral drugs in the country.
Potential danger
They argue that  the situation is potentially dangerous  if nothing is done to check the trend, explaining that HIV is unforgiving when people living with the virus fail to adhere to their drug regimen.
According to WHO,  increasing HIV drug resistance trends could lead to more infections and deaths.  A mathematical modelling shows an additional 135,000 deaths and 105,000 new infections could follow in the next five years if no action is taken, while HIV treatment costs could increase by an additional $650 million during the period.
Just last week, WHO published a list of 11 countries in the latest HIVDR survey but even though Nigeria was not mentioned, there is clear evidence that HIV drug resistance is widespread in the country.
Unknown numbers of Nigerians living with HIV are already showing signs of resistance to the antiretroviral (ARV) drugs.
In the latest WHO publication tagged:"HIV Drug Resistance Report 2017", the increasing trend of resistance to HIV drugs detailed in the report based on national surveys conducted in several countries showed that growing threat could undermine global progress in treating and preventing HIV infection if early and effective action is not taken.
WHO in the report co-authored by the Global Fund to Fight AIDS, Tuberculosis and Malaria, and the Centres for Disease Control and Prevention, USA, found that in six of the 11 countries surveyed in Africa, Asia and Latin America,  over 10 percent of people starting antiretroviral therapy had a strain of HIV that was resistant to some of the most widely used HIV medicines.
According to WHO, once the threshold of 10 per cent has been reached, countries affected must urgently review their HIV treatment programmes.
Why HIV resistance occurs
WHO says HIV drug resistance develops when people do not adhere to a prescribed treatment plan, often because they do not have consistent access to quality HIV treatment and care. "Individuals with HIV drug resistance will start to fail therapy and may also transmit drug-resistant viruses to others. The level of HIV in their blood will increase, unless they change to a different treatment regimen, which could be more expensive – and, in many countries, still hard to obtain."
A report by the National AIDS and Sexually Transmitted Infections Control Programme of the Federal Ministry of Health, NASCP, shows that Nigeria currently ranks the 2nd largest HIV epidemic in the world (3.4 million).
Nigeria also has the largest number of paediatric HIV cases in the world and there are 1.7 million HIV positive women and 380,000 children under15 years in the country.
Further, Good Health Weekly gathered that HIV transmission may have become a localised epidemic in many states across the country.  According to the NASCP, no less than 18 of the 36 states of the Federation have HIV positivity rates higher than the national average of 3.4 per cent.
Current findings show that while Nigeria has advanced in HIV prevention and elimination, it is not on track in ensuring that all affected are on treatment.
 Drug resistance in Nigeria
 A recent, shortage of ARVs allegedly  caused by difficulties being encountered by Global Fund in the management of its resources in Nigeria, aggravated crisis in the HIV drug resistance problem.
Responding to the development, the Chief Research Fellow and Head of the TB Laboratory Unit at the Nigeria Institute of Medical research, NIMR, Lagos, Dr. Dan Onwujekwe, confirmed that Nigeria is also experiencing HIV drug resistance.
"As a country, we have all the conditions quoted for HIV just the same way we have for Tuberculosis. We have a treatment programme and there  was a time we experienced drug shortage and some people were not on treatment in most parts of the country for about three months.
"That kind of situation is disastrous because it gives room for drug resistant strains. So there has been a burden of drug resistance in the country and NIMR has done studies on this.
Compliance is key: "Nigeria also has challenges of drug resistance but the strategy has been designed to accommodate drug resistance and make sure that we have some drugs that will work for those that are already developing resistance."
Further, Onwujekwe explained that there are ARV drugs mapped out by the Federal government and approved for use.
"All we need to do is to procure them and make them available for use. The key thing is compliance with treatment.
"Treatment is key to ensuring that our drugs work for long, even though government is strengthening the implementation programme so that people on drugs comply because the people on treatment need to understand that HIV is an unforgiving disease. "If you are on treatment you must stick to your drugs because it is not only about getting it, you must take them as at when due so that issue of resistance will reduce."
On the 3rd line drugs, Onwujekwe said the drugs have been approved and NACA is ensuring their  procurement.
"Another encouraging development is the "Test and Treat (TT), and in doing that we must ensure that people on treatment do not fail. We have people who have being on 3rd line treatment for 15 years and they comply with it.
Optimisation of 1st line drugs: "The country has prepared in such a way that you don't give patients any drug you see. We need to optimise the 1st line drugs and if failure steps in then we will optimise 2nd line drugs by the time somebody makes use of the 1st and 2nd lines, we are talking about 30 years and the person will live a normal life span.
So if we continue the way we are going we would be able to minimise drug resistance to HIV.
A professor of Haematology and Transfusion Medicine at the College of Medicine, University of Lagos, Professor Suleiman Akanmu, decries the fact that only 900,000 persons living with HIV in the country are currently on a treatment programme as against the estimated 3.2 million persons nationwide.  Akanmu, who is also the Chairman, National Task Team on Antiretroviral Therapy, ART, in Nigeria, who spoke during a joint stakeholders' summit with the theme: "Drug Resistance Monitoring, Early Infant Diagnosis and Viral Load" organised by the WHO, blamed the development on the inability to carry out routine viral load tests, as well as unavailability of 2nd and 3rd line drugs to treat HIV.
"Many of our patients who are on 1st line drugs are failing and they should be put on 2nd line drugs which are not available now.
Late detection of failure:
"As a country, we are not detecting failure on time. If you have about 900,000 Nigerians on first line drugs, we do not know how many of them have failed the 1st line regimen because we do not routinely carry out viral load tests to show that while on drugs, the virus is still detectable in them.
"If we had enough facilities in Nigeria where people can easily do viral load test, then we would be able to detect 1st line failure and be talking about putting them on 2nd line regimen," he said.
Akanmu called for more research and support for laboratories in the country to effectively carry out viral load test and when detected there should be enough drugs to put them on 2nd line regimen.
"Research is key, in other parts of the world, before you put a patient on ART, they normally do drug resistance testing to know what type of drug the individual is sensitive to before applying the drugs, but that is not feasible in our situation. "If we are going to prevent viral resistance from evolving, then we must ensure that the virus does not replicate, because the resistance is coming from the ability of the virus to replicate, so we must administer drugs that do not allow the virus to replicate itself."  In the views of WHO Director-General, Dr Tedros Adhanom Ghebreyesus:  the world need to proactively address the rising levels of resistance to HIV drugs in order to achieve the global target of ending AIDS by 2030.
The WHO's Director of HIV Department and Global Hepatitis Programme, Dr Gottfried Hirnschall urged that  "we need to ensure that people who start treatment can stay on effective treatment, to prevent the emergence of HIV drug resistance.  "When levels of HIV drug resistance become high we recommend that countries shift to an alternative first-line therapy for those who are starting treatment."
A new five-year Global Action Plan calls on all countries and partners to join efforts to prevent, monitor and respond to HIV drug resistance and to protect the ongoing progress towards the Sustainable Development Goal of ending the AIDS epidemic by 2030.
Interim Executive Director of the Global Fund, Dr Marijke Wijnroks  also commented that "This new report shows a worrying picture of increasing levels of HIV drug resistance and, if unchecked, it will be a major risk to programme impact. "We strongly recommend implementing WHO recommendations for early warning indicators and HIV drug resistance surveys in every national plan for antiretroviral therapy, and to consider funding them through Global Fund grants or reprogramming."
Director of CDC's Division of Global HIV and Tuberculosis, US Centres for Disease Control and Prevention, Dr Shannon Hader, said the new report  confirms "we must be forward-thinking in our efforts to combat resistance: scaling up viral load testing, improving the quality of treatment programmes, and transitioning to new drugs like dolutegravir.
"Overall high rates of viral suppression across three recent national Population-based HIV Impact Assessments showed that present first-line regimens remain largely effective. However, special attention to populations at risk for higher resistance, such as paediatrics, adolescents, pregnant women and key populations will be critical to target more urgent interventions. We call on the global community for continued vigilance and responsiveness."