Ndubuisi Nwobu, Chairman, Anambra Table Tennis Association (ATTA), says the state aims to amass medals at the forthcoming Lagos Junior Tennis Championships from July 27 to Aug. 3.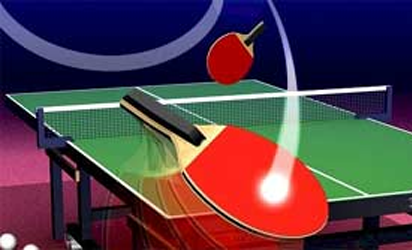 Nwobu, who expressed the hope when he addressed newsmen on Thursday in Awka, added that screening of players for the competition would hold on Saturday.
He disclosed that the selection would hold at the players' De-Geogold Hotel, Awka and was meant for those between 14 and 17 years old.
Nwobu, also the National Vice-President-elect of the Nigeria Table Tennis Federation (NTTF), urged parents and guardians to avail their wards the opportunity to make a career in the sport by participating in the exercise.
He bemoaned the near-dead situation of table tennis as a sport in Anambra, adding that it was unfortunate that the state could not raise a team at a short notice.
Nwobu promised to revive table tennis in the state and make it a sport of choice for people of all ages.
"There is a junior table tennis competition coming up in Lagos and we don't just want to participate, we want to win the tournament.
"We are going to select players for the competition at a one-day open camp for budding players in Anambra who are between 14 and 17 years.
"Sadly, we are starting from the scratch because there is nothing on ground.
"We don't have a team or a pool we can draw from, so we are calling all talented players within the age bracket to come and contest for place in the Lagos-bound team.
"The association has engaged coaches who will evaluate and select the best from the pack, we urge parents and guardians to avail their children this opportunity,'' he said.
Nwobu also urged tennis enthusiasts in Anambra to partner with the association in bringing the game back to limelight.