By Ayo Onikoyi
MTV, the organisers of  the 2017 MTV Video Music Awards  has announced that pop superstar Katy Perry will host the 2017 edition of the awards. The award ceremony will be broadcast live from the Fabulous Forum in Inglewood, California on MTV   on Monday,  28 August at 01:00 am, with a repeat on  28 August  at 8:30 pm.
Expressing anticipation for the event, the global pop sensation stated; "I've been training with MTV in zero gravity, eating astronaut ice cream; in preparation for the show." "Come August 27th, I'll be ready to be your Moonwoman! Brace for impact."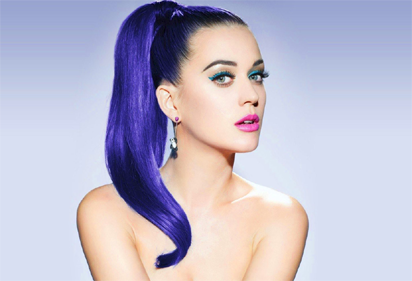 This comes in advance of the world tour for her most recent, chart-topping album 'Witness'. Perry will light up the stage as the first performer announced for this year's show.   Katy Perry also secured a spot as one of the top nominees for the 2017 VMAs with nods in five categories.
According to Vice President for BET, Youth and Music,  Monde Twala,"MTV Africa  is super excited to bring the  MTV Video Music Awards  to our audiences around the world and viewers must tune in for a magical night of great music entertainment." "MTV Video Music Awards  has been one of the biggest platforms that celebrates sterling entertainment projects since 1984 and this years' event is going to be even bigger".
Subscribe for latest Videos