By Emman Ovuakporie
Hon Abdulrazaq Namdas, Chairman, House of Representatives Committee on Media and Public Affairs, in this chat, spoke extensively on how the 2017 estimates were appropriated and issues raised in the Appropriation Act by the Minister of Works, Power and Housing, Babatunde Fashola.
Can you  comment on  allegations made by the minister on the issue of the 2017 budget.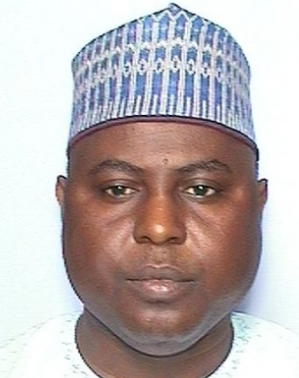 The minister of  Works, Power and Housing, has consistently been accusing the National Assembly of, one, not having the power to increase or reduce the budget, and that we have made some cuts which, to him, has rendered his projects either  useless and  that in other words, we also inserted bore holes and health centres and what have you into the budget, instead of some of these big budget issues that the executive has proposed.  I want to tell you that you can go back and check Sections 4, 59, 80 and 81 of the 1999 constitution as amended, these are some of the provisions that have given us power to work on the budget.
And there is a clear judgment in our favour as I speak now when Femi Falana took the National Assembly to court and he wanted the court to interpret whether we had the powers to increase or to decrease the budget and Justice Kolawole in May 2016 had given a judgment that this institution was not created to be a rubber stamp of anybody; we are an arm of government and we represent the people; we have the right to increase or decrease any budgetary allocation.
I know as a matter of fact that we cut some of the budget proposals because we must do our budget process to reflect national character; no zone should be cheated and no zone should be given favourable attention than others, and that is why we had to do what we did.  In my opinion we didn't do it for any mischief and we didn't do it for any personal gain.
Give instances
For instance, the second Niger Bridge the minister complained about, firstly, he said we cut it from N15billion to N10billion which was factually incorrect. The correct thing is that of the N12billion that was allocated for the second Niger Bridge in 2016, not a single kobo was released and that same amount was returned in 2017 budget. When I talk of return, some people were interpreting it as cash, no, the same amount was returned back in the 2017 budget.
So we decided to take off N5billion out of the N12billion leaving N7billion for the second Niger Bridge for the 2017 budget. And what did we do with the N5billion?  We took the N5billion to South East where the proposal from the Presidency did not cover.
For example, there was the Nsukka-Abakiliki road that we gave about N2.1billion, we have this 9mile Road and we also gave money there.  There was another road in Makurdi both in the north central and north east, all were catered for in this form. So it was not in any bore hole or any other thing.
But whether they like it or not, there must be bore holes and primary health care in the budget because the MDG goals have not been  attained; we are still struggling. If you go to some communities, either in Lagos, Kano or any big city, our people are still asking for ordinary water to drink but they cannot have it; yet people are talking about gigantic projects. So these are the issues and it was not done in bad taste.
Again, any time the National Assembly increases allocation on any subject, once it favours the executive they don't talk about it; but it is when they feel that they are not favoured on any particular issue that they get angry and the example of this is there.
When the MTEF  was brought, the crude oil benchmark was 42 dollars, now we added 2dollars and when we added 2dollars did anybody complain?  Why we added 2dollars it was given to infrastructural development and nobody complained about it; but when you talk about reducing certain things to cover others, people get angry.
As a matter of fact, a budget runs for 12 calendar months. So if the excuse for not releasing money or working was because the budget was signed in May, what happened in the remaining months when weather conditions were favourable to construction works?  Still on the budget, the second Niger bridge, you said in 2016 was allocated N12billion and there was no release at all. It then means that in 2016 there was no work on the second Niger Bridge, since there was no release?
Yes and that was why I used the word returned.
It means that no money was made available for that project?
Agreed.
Having taken N5billion from that money which was not released at all, it means that the work stalled last year and by taking N5billion from the money you are going to further stall the project?
No. When I told the world that the N12billion that was appropriated in 2016 no kobo was released or used he did not deny it. What he said was that they couldn't work on it because the budget was passed in May and it was rainy season.
So, what I am saying now is that the budget was passed also in June which means the factor that stopped it from working is likely to happen now again if that was his excuse.
In the interest of working together, when they brought back the 12billion naira, we felt that since they didn't use the N12billion before, we cannot allow N12billion to remain because there are other critical projects that require funding too; so we took N5billion. Because they'd  failed to use the N12billion and we gave N7billion, it means it would be N7billion that you would fail to utilize.
The Lagos-Ibadan express way, he also said the reason you gave for cutting fund was that you said that project is under PPP and he has denied that there is no PPP arrangement as far as that road is concerned. So if you are insisting that there is PPP which firm is handling it?
If you read the response of the minister, he said the arrangement is with consortium of banks and what they are about to get is "like a loan", he said it is like a loan that means, it is like a loan which will require budgetary allocation to pay back; if somebody tells you that 'it is like', it simply means he himself is not sure of what he is telling you and we expect that if anything is coming from the minister, there should be no doubt, he should speak straight. So to even say 'it is like', shows that as far as we are concerned we still stand our ground that these things are there.
When we appropriated N40billion last year, go and confirm, it was N26billion that was used, N14billion was not released. So even if you had given them the N30billion, I can tell you that there is no guarantee that the N30billion would be released. So, because of experience of what we have been seeing, we needed to do something, we had to move some of these funds because there are places that require funding.
I  come from Adamawa, you have been to my place before, if you know the road between Mayobelwa to Gaindi my home town, it is a road that connects two states and even to Cameroon and my constituency is the food basket of Adamawa State, it is a federal road; between 1999 to 2016, it was not captured by the national budget because some people felt it is not important – so it has to be Lagos, this road and that road, because I am not from there. If you had given me N2billion out of some of these funds on that road, it would have been helpful to me.
Is there anything that can be done now to remedy this situation now that this controversy has come up on the second Niger Bridge, Lagos-Ibadan express way, is it that the National Assembly has passed the budget and they have taken their decision as it is or there is a way out?
There is no way out. Let me tell you, once you pass a budget and a president signs it, it becomes law and it becomes binding.   How can you bring back a law to review the law? But we had a gentle man's agreement and we will stand by that agreement, that if they could come up with any critical project, we will look at it – these are things we all agreed.
But what I am saying is that If we agree with you that, 'please sign this budget and anything you come up with we will look at it', and suddenly after signing you then turn round to complain, that, to me, is not a gentleman's agreement. We are ready to help the executive. Go to the records and see, there is no executive bill that has come from the President as far as I can remember that has been rejected by this parliament.
The only way out of this is for the executive to understand and agree that we have the powers to do what we are doing at the moment and we should not carry in our heads that because we have the powers we will do what we like, no. And that was why the National Assembly decided to meet with the executive. Ordinarily if you submit a budget to the National Assembly, the Executive ceases to touch it, it is only when we return it to the Executive for assent. But because we don't want to carry the power on our heads, we also want to liaise with the Presidency, because this National Assembly is made up of majority APC and the President is APC.
We had asked them about the critical areas or priorities so that we could work together. So if we had pre-budget meetings and we also had some meetings before the signing, there shouldn't have been issues. But here there are people who want to show that I am more knowledgeable and therefore we are trying to crisscross something.
I think some people who have been able to pick up position at the state level and have been having their way with the legislatures when they do their budgeting, if today they find themselves in the Executive and they cannot find their ways with the National Assembly as they used to find with the state, they should realise that these things are not the same and they should understand where their power starts and they have their limits.
We, members of the National Assembly should also know where our powers begin and end, and what is our limit. We should all look together. But the most important thing is let the three arms of government work in harmony with respect to one another so that together we will deliver the dividends of democracy.
The man said you people inserted what was not put in the budget estimate that was where his arguments started from.
We have passed this stage of insertion since 2016 budget. The power to appropriate funds belongs to the National Assembly. So inserting or not inserting does not even come up here at all and that is why I am asking you when the budget came, it didn't come with 2dollar increase but you accepted the increase, but when I reduced one critical budget that you are interested in, you become angry.
We had pre-budget meetings, worked with the legislators, don't take us as your enemy, don't incite Nigerians, so do your job, go ahead and implement the budget because by the time you are giving these excuses the months are passing by; they are even claiming that they will bring 2018 budget in October and we are almost in July now and you will be exchanging words on the pages of newspapers, and before you realise it, it will be October, you have not implemented anything, Nigerians have been cheated. Let us implement what we have.
Let me give you another example; when I told the minister that they budgeted N17billion just for environment impact assessment (EIA) we felt that it was unjustifiable in Mambila, we felt it was bogus and it was uncalled for, he did not fault what I said. What he said was that it was a mis-description, that we should have called his attention to it. As good as they are in that their place since they know everything, they shouldn't have been bringing something to the National Assembly with a mis-description, but because we have due diligence in the National Assembly, we were able to detect mis-descriptions and that means we have been working. So for somebody to accuse us, if you didn't detect a mistake and we detect it from the National Assembly, you should be clapping for us.
And again when I even said that N20billion was just dumped in the  budget  without details, the minister did not say I was telling lies, he didn't say I provided details. He only said it was a proper planning, that N20billion was put in case of eventuality. How can you put N20billion as miscellaneous in case of anything when a whole Niger bridge was N12billion?  So, if every ministry must bring N20billion, then what is going to be the budget?
Virtually whatever I said was agreed by them but the only thing is that people don't want to accept when they have fallen short of certain things and I said both the National Assembly and the Executive including even the judiciary, we should be humble enough to say these are our shortcomings like we did in the 2016 budget; we agreed that we had some shortcomings and we apologised and we even promised that in 2017, we will make sure that we step up our activities and we introduced what is called public hearing, this was something we didn't do in 2016 but we did it in 2017.