By Vincent Ujumadu
Awka—THE United Nations Children's Fund, UNICEF, says it is exploring the possibility of partnering with the National Universities Commission, NUC, to mount child rights as a full course in the curriculum of journalism schools in the country's tertiary institutions.
The UNICEF Communications Officer for the Enugu Area office, Mrs. Ijeoma Onuoha-Ogwe, said this, yesterday, in Awka during a cluster sensitization meeting on mainstreaming child rights reporting in Mass Communication curriculum organised for Heads of Departments and lecturers of Mass Communication in the seven universities and polytechnics in Anambra State offering Mass Communications.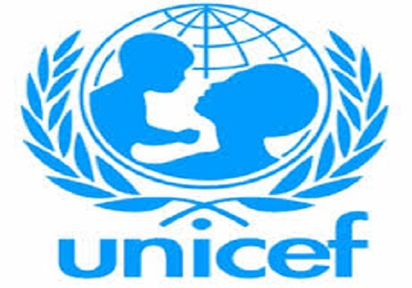 She said the idea was to broaden the scope of knowledge and exposure to topical concerns for child development in the country.
According to her, UNICEF would use the opportunity of the partnership to press for an expanded use of the curriculum of the tertiary institutions in adopting simplified and harmonized approach to teaching child rights.
A professor of Mass Communications and Dean of Faculty of Social Sciences of Nnamdi Azikiwe University, Professor Chinyere Okunna, observed that if children must enjoy their rights, the media must be involved in the dissemination of the necessary messages.
"The idea is that as students graduate, they have it at the back of their minds the need to enforce the rights of children and women. The expectation is that the lecturers should incorporate the child and women rights as core courses in their curriculum," she said
Deputy Vice Chancellor of Nnamdi Azikiwe University, Professor Charles Esimone, who flagged off the meeting, said the issue of child rights was alien to the culture of Igbo people, adding that that explained why their rights were easily abused.
He however expressed happiness that UNICEF had started championing efforts to correct the anomaly and argued that if the objective was eventually achieved; Nigerian children would begin to enjoy their rights.