BY ROTIMI AGBANA
Former Lagos State chairman of the defunct African Renaissance Party, ARP, and a chieftain of the All Progressives Congress, APC, Chief Charles Udo Udeogaranya, has called on other ethnic groups in Nigeria to support Igbo presidency come 2019.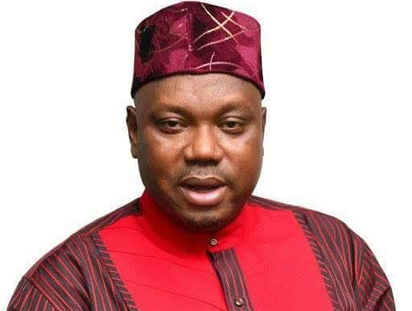 He however declared his intention to run for presidency in 2019, noting that ceding the position to the Igbos would douse tension in the land.
Udeogaranya said the Igbos no longer have to wait to produce the president of the country, 50 years after the end of the civil war.
He stressed that allowing the South East take a shot at the presidency "is an action that will speak louder than words if the post civil war policy of reconciliation, rehabilitation and reconstruction implemented by the Gen. Yakubu Gowon regime should be retained."
Udeogaranya, who spoke during an interview session with journalists, yesterday, in Lagos, added that if the South East produces the president, Nigerians would begin to believe that there is no first class or second class citizen in the country.
He lamented the state of affairs in the country, saying: "The nation seems to be clamouring for a young president. If you seek the opinion of majority of Nigerians, President Muhamadu Buhari has given his best, but Nigerians are clamouring for more. President Buhari had said he would have wished the presidency came to him at a better time than this. In other words, the President underscores the need for youthfulness at the presidential level in delivering the kind of quality leadership that Nigerians are yearning for."
"This is my personal interpretation and I am not trying to impose it on him. But my import from it is that a young Nigerian should take over the leadership of the country."
Udeogaranya faulted calls for the restructuring of the country, stressing that the problem bedeviling the nation has nothing to do with its structure but with the leadership.
He said: "I have listened to various arguments for restructuring and my word to the agitators is this; the problem with Nigeria is not the system, it has to do with the operators of the system. Some are saying we should go back to the parliamentary system, but they simply forget that we have practiced it before and it failed.
"Some say it is the military that suits us; but they seem to forget that we have had several of them and it wasn't as welcome as it should be. Some are saying we should go back to regionalism, but we were in regions before and that also failed.
"So, the problem with Nigeria has nothing to do with restructuring the country but more to do with constitutional amendments", he stressed.