By Michael Eboh
ABUJA— The Nigerian National Petroleum Corporation, NNPC, yesterday, stated that Nigeria's revenue would grow significantly if a law prohibiting gas flaring by oil and gas companies operating in Nigeria was enacted.
Group Managing Director of NNPC,  Dr. Maikanti Baru,  made this submission during a one-day public hearing on Gas Flaring Prohibition Bill 2017 at the National Assembly in Abuja, weekend.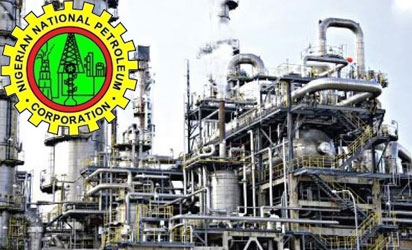 Baru, who was represented by Managing Director of Nigerian Petroleum Development Company, NPDC, Mr. Yusuf Matashi, stated that the NPDC, the exploration and production arm of the NNPC, was already going ahead to see that the monetization of flared gas was realised, despite the challenges of the past.
He noted that the NPDC was the highest gas supplier to Nigerian domestic market and was, therefore, committed to the reduction and elimination of gas flaring to generate more revenue for the country.
He said the NNPC had put in place measures and facilities to curb gas flaring preparatory to the 2020 flare out deadline by the Department of Petroleum Resources, DPR.
Baru expressed NNPC's strong support for the legislation to reduce gas flaring, adding that the corporation considered the legislation from the financial benefits it promises to capture rather than seeing it from the point of view of penalty.
Also speaking, Senate President, Dr. Bukola Saraki, who was represented by Deputy Minority Leader, Senator Bala Ibn Nallah, while declaring open the public hearing, said the issue of gas flaring was a national embarrassment, adding that the 8th Senate was committed to enacting a legislation that would end gas flaring in the country.
He said:  "Gas flaring is as old as crude oil exploration in the country. We are, therefore, committed to this legislation which seeks to put an end to gas flaring which has deprived the nation of huge revenue, impacted the lives of oil producing areas negatively and depleted the ozone layers."
On his part, the Senate Committee Chairman on Gas, Mr. Albert Bassey, stated that the Gas Flaring Prohibition Bill 2017 served as a legislative panacea to end gas flaring in the country.
He said the public hearing was to collate views of relevant stakeholders that would enrich the bill and find a lasting solution to the challenge of gas flaring in line with the Paris Agreement on clean environment and World Bank 2030 flare out deadline.