By: Chinenyeh Ozor
The erstwhile commissioner for education in the old Anambra state prof Nduka Eya has said that the Igbo are the only true Nigerians that champions one Nigeria agenda as they resides in all the parts of the country.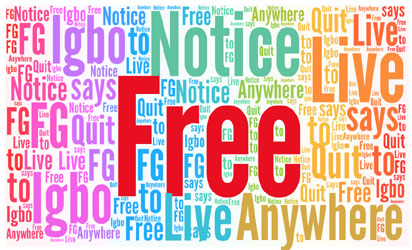 Prof Eya noted that the Igbo settle at different states in the northern part of the country, sweat, struggle, build houses, trade and pay taxes saying that the three months quit notice ultimatum was a joke.
Prof Eya made this known at the University of Nigeria, Nsukka shortly after chairing the home coming of the alumni of English and Literal studies department held at Princess Alexandra auditorium of the University.
He said 'this is part of democracy but to threaten the Igbo to leave the north must not be treated with kid gloves. Like the secretary general of Ohaneze has said go about your normal business but you have the right to defend yourself. The main Arewa forum should come openly to issue statements.
Enough of cutting peoples throat, splitting blood and splitting pregnant women belly, those barbaric acts should stop. If you fight me I will fight back because if I don't fight you will kill me'' he said.
The IPOB/ MASSOB were asking for sovereign state of Biafra but none of them has asked any body to leave the east while no section of the country has questioned why the quest for Biafra?