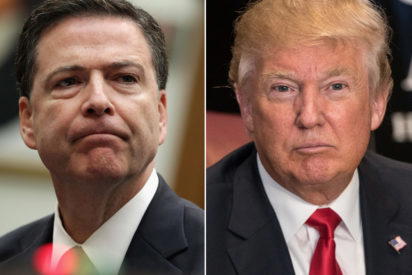 Comey and Trump
Moscow – Russian President, Vladimir Putin, said former Federal Bureau of Investigation (FBI) Director, James Comey, presented no evidence to prove that Russia meddled in the U.S. presidential election.

Putin was referring to Comey's testimony to the U.S. Senate's Intelligence Committee.
He stated this in a televised question and answer session with Russians.
Putin said that it was "very strange" for a former FBI chief to release details of his conversations with the U.S. president to the media.
He alleged that Washington had tried to influence Russian elections over the years.