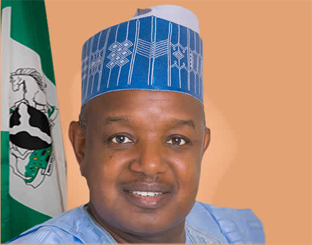 Gov. Bagudu
The Presidential Taskforce on Rice and Wheat has called on the Federal Government to increase its investment in agriculture to unlock the huge potentialities in the sector.
The Chairman of the taskforce, Abubakar Bagudu, who is also the Governor of Kebbi State, made the call in Birnin-Kebbi on Sunday while speaking with newsmen.
Bagudu said government was not investing enough in agriculture, in spite of the enormous potential inherent in the sector.
"As a country, we are putting too little money or almost nothing into agriculture, and we expect miracles to happen.
"In 2016 which is the worst year for crude oil, the money put into producing oil was about 9 billion dollars.
"The total money that went into agriculture in the states as loans from commercial banks, from CBN's Anchor Borrowers Programme (ABP) is less than one billion dollars.
"If our ambition is to make agriculture equivalent to oil, then we should think of it as such, be it in rice, wheat, cassava, palm oil.''
Bagudu said the state had entered into a partnership with Lagos State Government to increase its investment in agriculture.
"Our outstanding result on rice is as a result of the Federal Government's commitment to mobilising farmers. What is discouraging farmers is the issue of smuggling.
"We formed a partnership with Lagos State last year and before the Christmas we sent the first consignment of 140,000 bags of LAKE Rice to Lagos.
"We did not receive any complaint about the rice during the season and we are still going to supply the rice during Ramadan.''
He said the state would upgrade its grains markets to international standard to facilitate the sale of farmers' produce.