BY ROTIMI AGBANA
In partnership with Planet One Hotel and leading cinema, Genesis Deluxe Cinemas, with support from Afrinolly, Goge Africa and others, organizers of annual event, Real Time International Film Festival have rolled out plans for the 2nd edition of the film festival in Nigeria.
According to the organizers, the festival will hold in Lagos at Planet One Hotel and Events and Genesis Deluxe Cinemas respectively, from June 24 to July 1, 2017. A series of activities such as master classes, breakout sessions, classes on film directing, film making, acting, technology, etc, have been lined up to make the film festival a memorable one.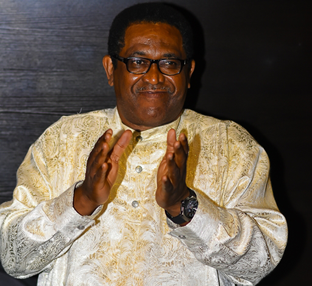 According to Stanley Ohikhuare, the artistic director for the festival, "The festival will be a fertile ground for stakeholders in the film making craft to socialize, network and learn new things to enhance the quality of their craft." Bolaji Onifade, a representative of Planet One Hotel and Events stressed Planet One's commitment to making the festival a huge success.
Veteran entertainer, Patrick Doyle, Wole Ojo, Kiki Omeili, Sambasa Nzeribe, Eric Aghimien, Kunle Remmy and Ruth Nkweti have been selected as the festival's brand ambassadors. Speaking to Vanguard at a media briefing held in Lagos ahead of the forthcoming film festival, Nollywood actors, Sambasa Nzeribe and Kiki Omili, expressed excitement to be part of the festival.