Lagos – Dr Abraham Nwankwo, the outgoing Director-General, Debt Management Office (DMO), on Wednesday assured Nigerians of better investment initiatives from the agency even after his exit.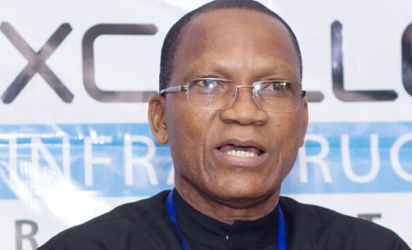 Nwankwo stated this at closing gong ceremony at the Nigerian Stock Exchange (NSE) in Lagos, to mark his retirement.
Nwankwo said his exit would not affect the performance of the agency, noting that Nigerians should rather expect better initiatives from the team he was leaving behind.
He lauded the management and staff of the exchange for the support they accorded DMO during his tenure.
Nwankwo said he enjoyed good working relationship in the exchange and dealing with members in the market throughout his tenure.
"Having spent 10 years in office, the major achievements we made are due to the effort of the staff of management of DMO.
The DMO remains resilient, with initiatives and the teams are so great that Nigerians should expect even greater days ahead," Nwankwo said.
He, however, urged the NSE and capital market community to continue to work together with the agency to give the country the best.
The DMO DG said that the first Diaspora bond was issued to give Nigerians in the Diaspora an opportunity to fund the growth and development of the economy.
He added that DMO would continue to open new investment windows to give government, private sector and investors an opportunity to participate in the capital market for growth and development of the economy.
Mr Oscar Onyema, NSE Chef Executive Officer, said that his leadership had helped to restructure the debt instrument, thereby deepening the Nigerian debt market both at the primary and secondary level.
Onyema said the success and initiatives of FGN Bond, Green Bond, Sukuk, Diaspora Bond among others, were to the credit of the outgoing DG.