By Victor Ahiuma-Young
NIGERIA Union of Petroleum and Natural Gas Workers, NUPENG, weekend, vowed to shut down the oil sector and the entire country, should the Federal Government go ahead to hand over the Port Harcourt Refineries and Petrol Chemicals, PHRC, to Oando as planned, ignoring the recent resolution by the Senate halting the agreement by the government and Oando over PHRC.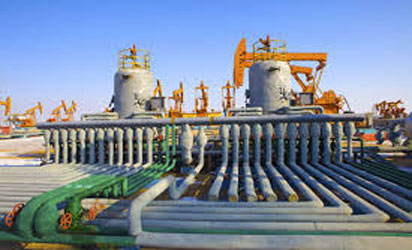 Speaking with journalists in Lagos, President of NUPENG, Mr Igwe Achese, insisted that there was no way the oil workers would allow what happened in the electricity sector where Nigerians were short-changed and now made to pay for darkness instead of light, to happen to PHRC.
NUPENG president, who is also the Deputy President of United Labour Congress of Nigeria, ULC, contended that the supposed agreement entered into between the Federal Government and Oando unilaterally without the involvement of stakeholders was unacceptable.
He said: "We have continued to wonder why the sale of public assets such as the Port Harcourt Refineries is being done in secret. Whether you are bringing in foreign investors, direct or indirect partnership or whatever, knowing that there are stakeholders in this sector and these stakeholders are also tax payers, you don't just take any decision at will. There are workers, host communities, local government and even state government who are critical stakeholders. They cannot just be ignored.
"Among all these stakeholders, more importantly, the workers who are the operators of the assets, their future is being mortgaged. Don't they deserve to know what happens to their future? It is unfortunate that each successive civilian administration tends to be autocratic and yet we are in a democracy. Worst of all is the fact that we are beginning to see that some of the policies and the way the policies are being thrown at us, are marks of an autocratic system of government where the norms and principles of democracy do not matter."
We are seeing a situation, where the people's voices are not being heard, or do not matter to those in authority. The issue of Port Harcourt Refineries has shown how our government holds us in disdain.
"If you recall, the same Port Harcourt Refineries was sold by President Olusegun Obasanjo at the twilight of his administration. We and other concerned Nigerians resisted the sale. When the late President Musa Yar Adua, came in, he listened to the voice of wisdom and the voice of the people and cancelled the sale. Today, we are being insulted by people who have dusted the file to tell us that the same refineries had been given to Oando or Forte oil because they are one and the same. Let me tell you that Forte oil is the major owner of Oando. Like we resisted it before, we will resist it again, even with greater force because we know how Oando treats workers, and issue of freedom of association.
"Yes, we are happy with the intervention of the Senate which has halted the sale, but we are watching and on the alert to see if the executive will respect the position of the senate. If the executive respects the position of the senate and cancel the supposed agreement which was done in secret and without stakeholder's involvement, all of us will be saved the trouble. But if the executive fails to respect the senate's resolution and goes ahead with the handover as planned in July, we will shut down the sector and the entire country until it is reversed."