…As mosquitoes develop resistance in 18 states
By Gabriel Olawale & Adeshina Oluwaseyi
LAGOS—THE Nigeria Institute of Medical Research, NIMR, has raised alarm over the increasing incidence of mosquito resistance to Long Lasting Insecticide Nets, LLINs, in 18 states of the federation, even as over 50 million Nigerians still test positive to malaria annually.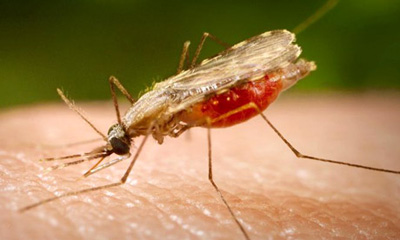 In a new report released, yesterday, by the institute, it was revealed that Lagos, Ogun and Niger states have the highest incidence of resistance cases.
Other states where resistance have been reported include Jigawa, Katsina, Kebbi, Sokoto, Zamfara, Benue, Kwara, Nasarawa, Plateau, Anambra, Enugu, Rivers,  Ondo, Osun and Oyo.
Giving insight into the outcome of the report, Deputy Director & Head, Public Health Department, NIMR, Dr. Sam Awolola, said since 2003, over 182 million LLINs had been distributed in Nigeria, with only 16 percent reduction rate in 2008 to 2011 which have not been sustained.
Awolola regretted that one of the consequences of the development was that more deaths from malaria were imminent in the affected areas, adding that the situation called for great concern.
He blamed the new trend of resistance to use of same reagents on agricultural products, stressing that "basically, one of the major factors that contributed to insecticide resistance is the use of same reagents for agriculture globally. Most of the insecticide used in public health are also used in agriculture, which is a major source of resistance."
Corroborating his views, Director General of NIMR, Prof. Babatunde Salako, said the progress Nigeria had made in combating malaria was under threat due to the spread of insecticide resistance.
"There is clear evidence that insecticide resistance has been confirmed in at least 20 states across Nigeria. There is a gap of resistant data in 14 states which requires urgent attention," he said.
He explained that such resistance could lead to public health crisis, as insecticide resistance could quickly over power the current portfolio of vector control tools, especially LLINs.
Salako said it was high time the country did away with 'one-size-fits-all' approach, and embrace multiple vector control interventions.
"There is need to explore alternative non-chemical base control measures,'' he said.
Salako called on government to support a large scale operational research on deployment and use of PBO-LLINs in insecticide-resistance hot spot areas.
"The government should commission NIMR as a hub for vector surveillance and insecticide resistance mapping in Nigeria.
''Empower NIMR to explore the use of alternative mosquito control measures such as the "Sterile Insect techniques" and "genetic modified mosquito" for malaria control in Nigeria,'' he said.
Subscribe for latest Videos