By Omeiza Ajayi
ABUJA – A chieftain of the ruling All Progressives Congress APC, Comrade Timi Frank, has called on the coalition of Niger Delta militants to back down on the quit notice issued some northerners in the region saying it was time agitators in the area changed their approach to national issues.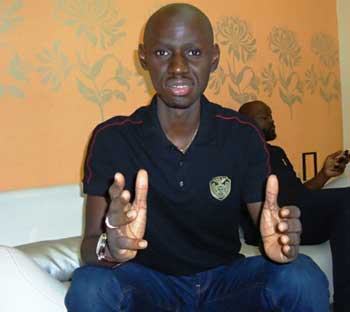 Urging them to allow the peace move embarked on by the Acting President, Yemi Osinbajo to yield a positive results, Frank said, 'it was high time we changed our approach to agitation for better standard of living and every other thing expected from the government."
A group of Niger Delta Militants had on Thursday issued a 'quit notice to northerners in the region, asking them to go back to their homeland latest by October 1.
But responding in a statement he signed on Friday in Abuja, Comrade Frank, while condemning the act, called on all elders and leaders of thoughts, including governors in the region to prevail on the youths by immediately calling them to order and ensure that such threat is not repeated.
He reminded his brothers from the oil-rich region on how the whole country, including himself condemned the northern youths who recently issued an ultimatum to the Igbos living in the north.
"I call on Nigerian youths, whether from the South or North to drop whatever differences that are planted or that they are nurturing against each other and come together to build a more united and develop nation."
The 'suspended' APC Deputy Publicity Secretary said he strongly believes that if given the enabling environment, Acting President Osinbajo would address all the grey areas causing different agitations across the country.
"Our region has suffered so much in the past and I will not want a repeat of the neglect we suffered, therefore, we should give peace a chance.
"It is also on record that the present government of APC has done much and continues to show genuine interest to develop our region. For example, the Ogoni clean-up, the continuation of the Amnesty Programme and the recent promise by the Acting President to build a Modular Refinery in the region are all good moves we should not allow to bypass the region through violence."