By Grace Udofia
An investigator with the Economic and Financial Crimes Commission has told an FCT High Court that former Special Adviser to the President on Niger Delta, Mr. Kingsley Kuku, has not been declared wanted over alleged criminal breaches.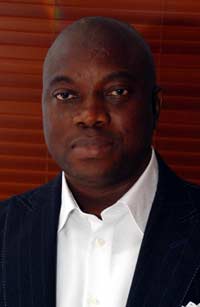 The official, Madaki Yakubu, who appeared before Justice Jude Okeke sitting at Court No 13 Maitama Abuja, made it clear that Kuku, who has some clarifications to make before the anti-cgraft agency, was only invited to appear before the commission but that he was yet to honour the invitation many months after the invite had been issued.
Yakubu was summoned to give testimony in a case instituted that the former presidential aide against a newspaper and the EFCC, which purportedly declared him wanted in connection with the management of the funds of the PAP.
Mr. Yakubu while answering questions during cross examination on a document in the proceedings marked exhibit C, put to him by Kuku's lead counsel C.I Okoye Esq who appeared with Solomon Tunyan Esq, stated that exhibit C which was issued on Hon Kingsley Kuku in 2015 was a mere letter inviting him to the EFCC to clarify some allegations made against him.
He also affirmed that the invitation was to enable the operatives of the commission to interview him based on the issues raised in the petition against him.
After concluding his evidence as the last witness called by the defence in the case the defendants applied to close its case and parties were ordered to file their final address.
Consequently, Justice Okeke adjourned the case to the 18th of September 2017 for adoption of final address.
It will be recalled that Kingsley Kuku had in August 2015 dragged an Abuja-based tabloid before the FCT High court via a writ issued by his counsel Solomon Tunyan Esq vide suit No FCT/CV/263 claiming N500 million as damages for libel and defamation.
Kuku had claimed that he was offended by the defendant's publication of July 27-August 2 , 2015 edition claiming that he had fled the country to escape trial after being declared wanted by the EFCC.