Abuja – Mr Aliyu Bananda, the Director, Drought and Desertification Amelioration Department in the Federal Ministry of Environment says the department is developing roof rainwater harvesting infrastructure in three states of the federation.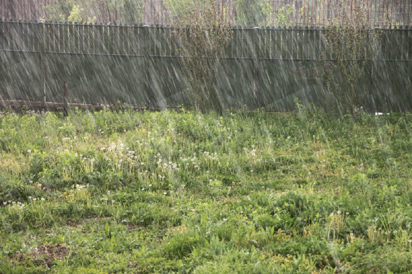 Bananda, who disclosed this in an interview on Friday in Abuja, said that the targeted states are Adamawa, Gombe and Bauchi states.
He said that the process was simply to collect rainwater when it fell and would be stored and utilised at a later point.
He said that the idea would lessen the burden of soil erosion, in other words, allowing the land to thrive once again.
According to him, the rainwater can be purified into drinking water used for daily applications and even utilised in large scale industries.
"Rainwater harvesting is a process or technique of collecting, filtering, storing and using for irrigation and for various purposes.
"The best thing about rainwater is that it is free from pollutants as well as salts, minerals and other natural and man-made contaminants.
"In areas where there is excess rainfall, the surplus rainwater can be used to recharge ground water through artificial recharge techniques.
"In fact, rainwater can also be stored in cisterns for use during times when water supplies are at an all time low,'' he said.
Bananda said that the efforts would help in reducing soil erosion and contamination of surface water with pesticides and fertiliser from rainwater run-off which results in cleaner lakes and ponds.
He said that the department was charged with the responsibility of prevention and control of desert encroachment into the country.
He added that most of the department's activities rely on frontline states which include Adamawa, Bauchi, Borno, Jigawa, Kano, Katsina, Kebbi, Sokoto, Yobe and Zamfara states.
Bananda also said that the activities of the department extended to buffer states such as Benue, Kaduna, Kogi, Kwara, Nasarawa, Niger, Plateau, Taraba and FCT.
The director said that the buffer states were those that absorbed the pressure from the frontline states.
He said that the department ensured that the states were promoted in the area of reclamation and restoration of degraded dry lands.
He said that the department ensured increased awareness and attitudinal change toward land degradation in the states.
He however called on the communities to participate in drought and desertification management, adding that the effort would prevent ecological problems in the area.