By Olasunkanmi Akoni
The Lagos State Government has asked the Court of Appeal to set aside the judgment of a Lagos High Court in Igbosere which faulted the demolition of illegal structures in Otodo Gbame Community and ordered the resettlement of displaced persons in the area.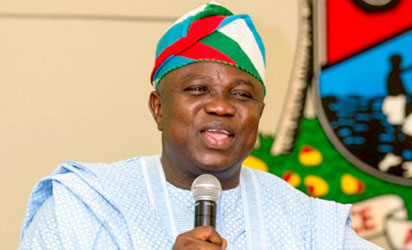 The State Government, in a Notice of Appeal dated June 22, 2017, filed before the Lagos division of Appeal Court, said apart from violating Constitutional provisions, the judgment of the lower court delivered by Justice Adeniyi Onigbanjo on June 21, was capable of encouraging illegality.
In the appeal which was hinged on two grounds, the State Government argued that the lower court erred in law and misdirected itself when it made far reaching decisions that conflicted with the facts of the matter as placed before the court.
According to the first ground, the government, through its lawyer, Mr Saheed Quadri, Director of Civil Litigation, Lagos State Ministry of Justice, said Justice Onigbanjo erred in law when he held that the demolition was illegal when in fact there was no demolition carried out in Otodo Gbame prior to the institution of the suit.
Going into details, the government said there was a fire outbreak in Otodo Gbame caused by violent clash between two rival cult groups, and that the fire engulfed and destroyed the entire community with no residents and property remaining, as the destroyed shanties were built with corrugated iron sheets, woods and bamboos.
Pursuant to the government's constitutional duties ,particularly sections 13 and 20, Quadri said the State Fire Service responded timeously to put out the fire and excavated the debris, while the State Governor, Mr Akinwunmi Ambode consequently visited the community to commiserate with the people.