Lagos – Former Super Eagles midfielder Waidi Akanni says inexperience was responsible for the Super Eagles' 0-2 to the Bafana Bafana of South Africa.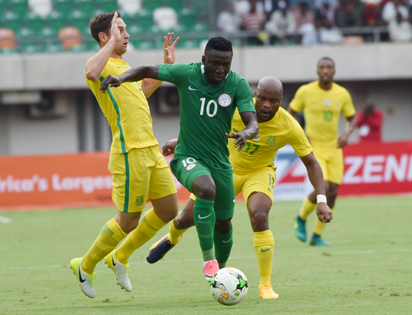 Akanni, who said this in an interview in Lagos on Wednesday, however, advised the Nigeria Football Federation to retain the squad.
"There is nothing to change in the team; the man has the nucleus of the players.
"It's a very young team so maturity, a little bit of inexperience; was one of the reasons, and of course we did not have a good defence.
"The defence was not very good. When they made substitutions, there was not much impact before the second goal was scored.''
The 0-2 loss to Bafana Bafana was the first time ever the Super Eagles lost a competitive encounter to their South African opponents.