Kaduna – The Gender Awareness Trust, on Friday urged the Kaduna State Government to legislate against early marriage, so as to provide adolescent girls with opportunities to live productive and meaningful lives.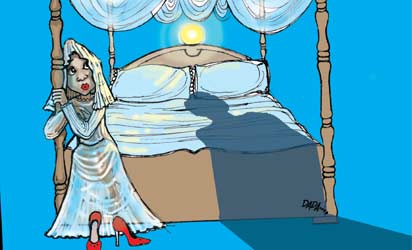 The group made the call in Kaduna while unveiling a new tool kit in Hausa language developed to guide faith leaders preach against early marriage and providing opportunities for adolescent girls to excel in life.
The event was organised as part of activities to mark the Day of the African Child.
The group said that the government must intervene to delay the time for marriage and allow girls acquire meaningful education.
Tida Leo, the group's Project Officer, called for the domestication of the Child Right Act in the state, to insure the welfare and safety of children, as well as protect them from violence.
"The Kaduna State Government, CSOs and other concerned citizens should support institutions to give proper care to children with disabilities and children caught up in violence."
Leo stressed that Muslim and Christian leaders should use scriptural evidence to influence the attitude of their congregation to stop early marriage and allow girls access to educational and empowerment opportunities.
On the tool kits, the project officer said it was developed "as a guide for faith leaders to adequately address specific issues that negatively affect the social and economic growth of girls in Northern Nigeria."
She explained that the group had targeted 12 communities in Kaduna State to ensure that faith leaders there use the Hausa tool kits to campaign for better lives for girls.
The tool kit is tagged in Hausa as `Inganta yin zabi da bada dama ga "yan mata masu matsakaitan shekaru -Kundin aiki ga Shugabannin Addini.'
Leo stressed that the main message was to highlight the increasing challenges faced by young girls due to lack of economic empowerment and education.
She stressed that culture had played significant role in denying young girls opportunities to explore their potentials in life, with some forced to abandon school and marry early.
"Religious and traditional leaders can significantly influence the behaviour of the society and individuals to ensure that girls have better opportunities in life," she said.