… as farmers rally behind Taraba Assembly
By Peter Duru & John Mkom
MAKURDI—Benue State government has warned that the threat by the herdsmen's socio-cultural organisation, Miyetti Allah Kautal Hore, to forcefully take over part of the state for cattle grazing in defiance of the state's anti-open grazing law, is an invitation to anarchy in the North Central geo-political zone of the country.
This came as members of Farmers Protection Association of Nigeria, FPAN, Taraba State, chapter, yesterday, trooped into the streets of Taraba, terminating at the state House of Assembly, to give full support to the state's Open Grazing Prohibition and Establishment Bill, 2017, that is before the Assembly.
Governor Darius Ishaku of Taraba State had, on May 7, sent an executive bill to the state House of Assembly to prohibit open grazing in the state.
In Makurdi, Benue State's Attorney General and Justice Commissioner, Mr. Michael Gusa, told Vanguard that the country would face the prospect of a major food crisis if Miyetti Allah made good its threat.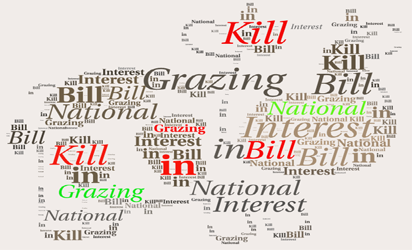 Gusa said: "Miyetti Allah Kautal Hore obviously does not mean well for Benue State and indeed the entire country. All other groups have all declared support for the new law, which will also protect them from rustlers.
"They must remember that if the state government has passed a law, it will be implemented without breach because it is intended to safeguard the herdsmen and farmers alike.
"The law does not seek to send anyone out of Benue as they claim, but intended to ensure that pastoralists and farmers cohabit in an atmosphere of peace and understanding."
… In Taraba
Presenting the position of the farmers across the 16 local government areas of Taraba State to the Speaker and members of the state House of Assembly, Chairman of FPAN, in the state, Mr. Ibrahim Bitrus, said all farmers across the state were 100 percent behind the bill.
He noted that the bill's early passage will provide peaceful coexistence between farmers and grazers.
He said: "For those conversant with recent development in the state, this bill, to all well-meaning Tarabans, is the long-awaited panacea to a problem that has defied solution despite the goodwill and desire by the administration of Governor Darius Ishaku to resolve it to the satisfaction of all."
The Speaker, Mr. Abel Diah, who received the farmers, said the House will employ all legal means to pass the bill on time to pro-tect farmers and herdsmen.
He said the committee handling the bill will soon commence public hearing on the bill across the three senatorial zones of the state.