By Yinka Kolawole, with Agency Report
DESPITE the marked improvement in Nigeria's foreign exchange market, the external sector and the macro-economic fundamentals, Fitch Ratings, yesterday, assigned Nigeria's upcoming dollar-denominated senior unsecured bonds an expected rating of 'B+(EXP)'.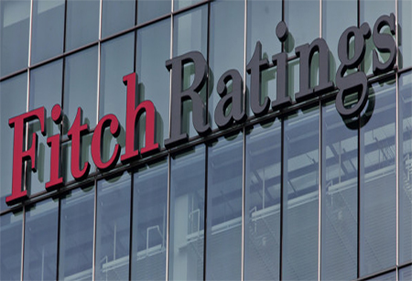 This indicates that the relative stability in the foreign exchange market with reversal of the slide in gross domestic products, GDP, did not reflect in the expectations for the bond offer.
Recall that on January 24, 2017, Fitch affirmed Nigeria's long-term foreign-currency IDR at 'B+' and revised the outlook to negative from stable. The long-term local-currency IDR was also 'B+' with a negative outlook, all reflecting the trepid foreign exchange market and sustained recessionary pressures. The agency said the assignment of the final rating is contingent on the receipt of final documents materially conforming to information it already reviewed.
It also noted that the expected rating is in line with Nigeria's Long-Term Foreign-Currency Issuer Default Rating (IDR) of 'B+'. "The Outlook on the IDR is Negative. The rating is sensitive to changes in Nigeria's Long-Term Foreign-Currency IDR. On January 24, 2017, Fitch affirmed Nigeria's Long-Term Foreign-Currency IDR at 'B+' and revised the Outlook to Negative. The Long-Term Local-Currency IDR was also affirmed at 'B+' with a Negative Outlook," the agency stated.
Recall that the Debt Management Office (DMO) last week said it will commence a ten-day roadshow in June in the United States, UK and Switzerland, for the country's first diaspora bond of $300 million. Specifically, DMO said the roadshow kick-started on Tuesday with investment meetings in Britain while  Switzerland and the United States follows.
It also said that Bank of America, Merrill Lynch and Standard Bank of South Africa are joint lead managers for the sale. The debt office said it had filed a registration statement for the bonds with the U.S. Securities and Exchange Commission, adding that an application would be made for the bonds to be admitted to the official list of the UK Listing Authority and the London Stock Exchange to ensure that the bonds are traded on the London Stock Exchange's regulated market.
The debt office, however, said it expects pricing for the bonds to occur following the investor meetings and subject to market conditions.Customs revenue rises with N136bn seizures