By Egufe Yafugborhi
BENIN—YOUTHS of Okpuje-Iuleha Community in Owan West Local Government Area of Edo State have expressed gratitude to the governor of Edo State, Mr. Godwin Obaseki, for fulfilling his electoral promises to the community, with the construction and tarring of Okpuje Road.
The youths, under the aegis of Okpuje Patriots and Okpuje Progressive Union, OPU, home and abroad, expressed delight over what they described as the progress so far recorded in the construction and tarring of the road by the governor.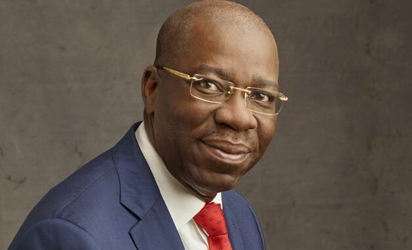 In a statement by  Dr. Monday Agbuku, the youths said they were convinced that Governor Obaseki is a man of his words, going by the impressive pace of work on the road.
"He has matched words with action, as evidenced in our hitherto bad road, which was a nightmare, a hindrance to free movement and a terrible obstacle to easy evacuation of the farm produce by our people," the youths said.
They added that the history of Okpuje will be kind to the governor who they said has done 'what Napoleon could not do.'
The youths, however,  urged the governor to ensure that the road was successfully completed and commissioned.
Pledging their support for the governor, the youths also commended some prominent sons of Iuleha, including Prof. Julius Ihonvbere, who they said has worked tirelessly to ensure the road attract the attention of Governor Obaseki's administration.