By Festus Ahon
ASABA—DELTA State Government, yesterday, condemned media reports credited to the Coalition of Registered Political Parties in the state which attacked its programmes as it reiterated its determination to stay focused on its SMART agenda.
A statement by the Chief Press Secretary to the state governor, Mr.  Charles Aniagwu, said there was no known body, registered or incorporated, as Coalition of State Chairmen of Registered Political Parties in Delta State.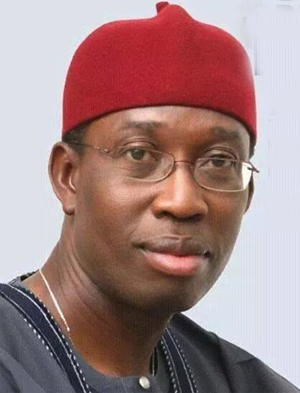 The statement said: "It beats our imagination to observe that this unregistered body is attacking the essence of the ongoing Town Hall meetings initiated by Governor Ifeanyi Okowa. For the avoidance of doubt, the town hall meetings have been adjudged by well meaning Deltans as laudable as they have afforded the people the opportunity to interface with the government just as it has also afforded the governor the opportunity to have first hand information on a number of issues.
"The group, while claiming that development activities were at a standstill in Delta, went ahead to contradict itself by alleging that ongoing contracts were awarded without due respect to transparency. Again, that is not the true position as contracts are awarded with strict adherence to due process, transparency, accountability and in accordance with laid down laws of the state with strict observance of international best practices.
"For the avoidance of doubt, the state government has awarded contracts for 98 roads covering 612km out of which 45 spanning more than 245km have been completed and commissioned. This is in addition to line drains covering over 300km. It is also on record that the administration's policy on job creation is fully on course and has led to the emergence of hundreds of young entrepreneurs both in the agricultural and skill acquisition sectors."
"Needn't we also stress that a reasonable number of primary and secondary schools have been renovated and now wearing a new look. Such uplift of facilities in the educational sector has also been complimented with the revamping of technical schools in the state which were hitherto in a deplorable condition. "