By Patrick Omorodion
As confusion continue to trail the National Sports Federation elections conducted by the Youth and Sports ministry, former NOC vice president, Alhaji Ibrahim Galadima has described the sports minister, Solomon Dalung as a cog in the wheel of sports progress.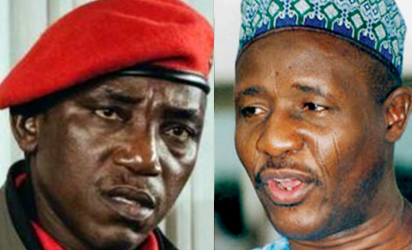 Speaking from his home in Kano, Alhaji Galadima expressed dismay about the confusion and intrigues that reportedly marred the federations election in Abuja last Tuesday stressing that the Minister has succeeded in supervising the destruction of sports in the country.
"The whole drama of intrigues and manipulation of the election process will create confusion in sports. Dalung has run sports down and there is no likelihood that it will improve under his tenure," the Chairman of the Kano State Sports Council said.
He urged sports writers in the country to stand up and fight the injustice the sports ministry has meted to aspirants in the election in Abuja which he termed a charade as he commended the NBBF for taking a bold step towards getting its autonomy by creating its own Constitution.
The former Kano Pillars Chairman took a swipe on the minister for appointing him to head a committee for the reform of football in the country but failing to receive the report over a year after the committee completed its work.
"He appointed the committee and gave us two weeks to submit our report. We finished  the work since April last year but he has refused to receive the report despite reminders to him. He has shown he is not serious about any reforms. Sports in Nigeria has been going down since he came and something urgent must be done to salvage  the situation," Alhaji Galadima said.